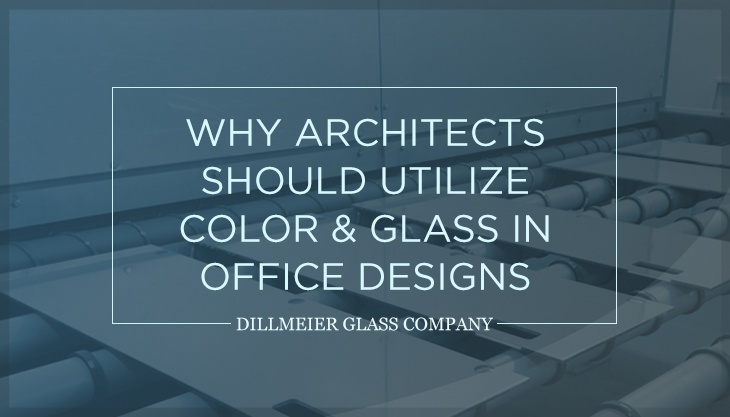 Many people spend a lot of their time in corporate settings, which is why it's imperative architects and designers develop a comfortable-yet-captivating environment that is functional for day-to-day office operations, and yet also matches the company's personality. Doing so will make the workplace more enjoyable for employees.
Utilizing color in an office design isn't anything new. While there have been trends of white and bright, wall and furniture hues often match businesses' logos.
Integrating glass is not new either, but increasingly popular, since there are many benefits of glass office walls. For example, the additional boost of natural light creates cost savings and happier employees for clients.
Glass also enables architects and designers to add an extra splash of sophistication to the aesthetics of their creations, with easy maintenance.
Since color and glass are such prominent elements of countless office designs, is there a way to marry the two?
For those looking to combine the pizzazz of color and radiance of glass into a commercial interior design, back-painted glass is a viable option.
Sometimes referred to as simply colored or painted glass, this has been (You guessed it!) permanently painted on one side after being fabricated and tempered. When installed, it is positioned so the non-painted side is front-and-center for all to view and admire.
From partitions to reception desk counters and conference tabletops, back-painted glass adds much-needed character and practicality to an office space.
Incorporating colored glass into an office design—whether bright red, aqua, sunshine yellow, earth, or any other tone—creates eye-catching, durable, and easy-to-clean features that impress and inspire.
This makes it a must-have, for every commercial setting.
---
Interested in incorporating back-painted glass into your next design? Learn some of the qualities to look for in a commercial glass fabricator.