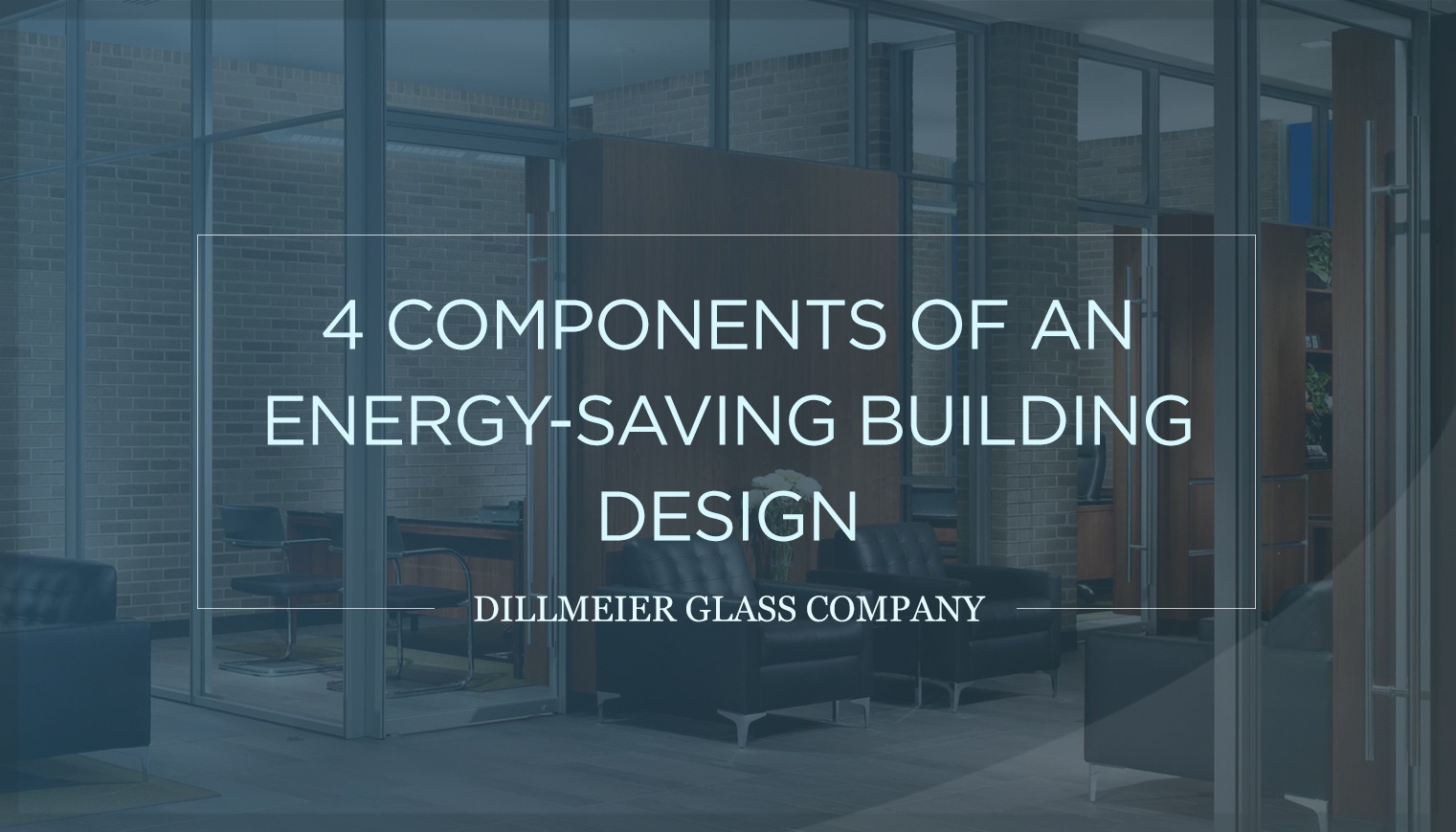 The approach to commercial construction has changed over the years, with a growing focus on designs that not only look great, but are environmentally friendly and efficient—hence, the establishment of the Leadership in Energy and Environmental Design (LEED) certification by the U.S. Green Building Council.
Whether they're working on a retail store, office building, academic institution, hotel, hospital or any other structure, many architects and designers follow LEED to meet these green standards and achieve a certain certification level—certified, silver, gold or platinum.
There are many components encompassing an energy-saving building design, including interior glass, an up-to-date HVAC system, efficient water heater, and LED lighting.
Here's a closer look:
1. Glass
Glass may earn buildings LEED points due to its energy-enhancing capabilities, specifically when it comes to sunlight.
According to glass industry resource Glass Magazine: "The use of glass in both the building envelope and interior components aids in harvesting site energy by increasing daylighting properties throughout the space and reducing the requirement for electric lighting."
This can decrease energy costs, and ultimately, contribute to LEED's "Optimize Energy Performance" credit requirements, which can earn a building up to 20 points. The more points, the more prestigious the certification. For example, a building that's earned 40 to 49 points is certified, while a building that's earned more than 80 points is platinum.
2. Up-to-Date HVAC System
Another energy-saving building component is a proper heating and cooling system. In fact, LEED even awards buildings up to four points if they utilize a "Very High-Efficiency HVAC" (heating, ventilation and air conditioning) system and have it installed properly. ENERGY STAR®, a program of the U.S. Environmental Protection Agency, even emphasizes how "improper installation" of an HVAC system "can reduce system efficiency by up to 30 percent - costing you more on your utility bills and possibly shortening the equipment's life."
3. LED Light Bulbs
When insufficient, lighting can make up a significant portion of a building's energy costs, which is why LEED developed credit requirements concerning electricity efficiency.
"The total amount of energy used for lighting has decreased 46% from 2003 to 2012,"
One way to improve lighting effectiveness is using light-emitting diode (LED) bulbs. According to the U.S. Energy Information Administration (EIA), a federal agency that gathers, calculates and analyzes official energy statistics, energy for lighting in commercial buildings has decreased over the years, as more people have been utilizing such technology.
The EIA specifically states: "The total amount of energy used for lighting has decreased 46% from 2003 to 2012," which are the most recent statistics available, "a change large part due to the increasing use of compact fluorescent and LED bulbs as replacements for lower efficiency incandescent bulbs."
4. Efficient Water Heating
Water efficiency is also a key part of energy-saving building designs, which is why there are several prerequisites buildings must fulfill if they want to be LEED certified, and additional credits for more points. This includes the "Hot Water Distribution" credit, aiming "To reduce energy consumption and the burden on water supply and wastewater systems by increasing the efficiency of hot water distribution," as LEED explains on its official website.