Downloads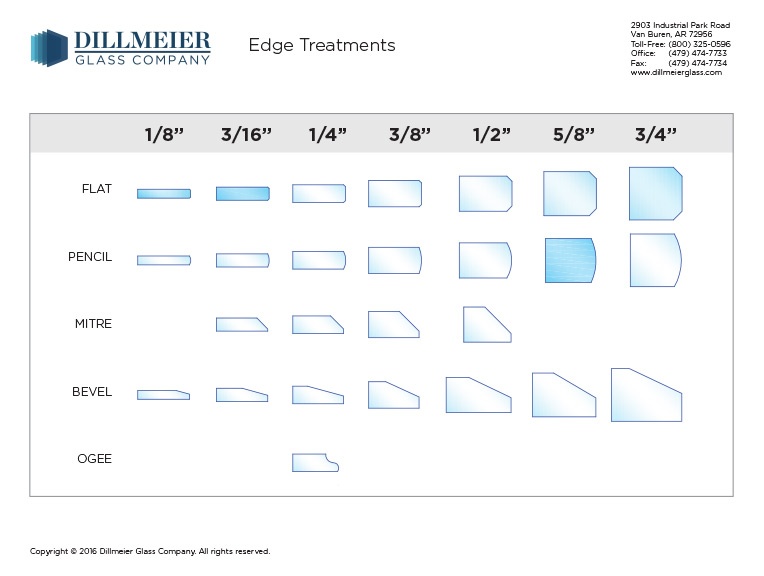 Glass Edge Profiles
Dillmeier Glass offers a wide assortment of glass edge profile treatments for various sized glass.
Download / Print PDF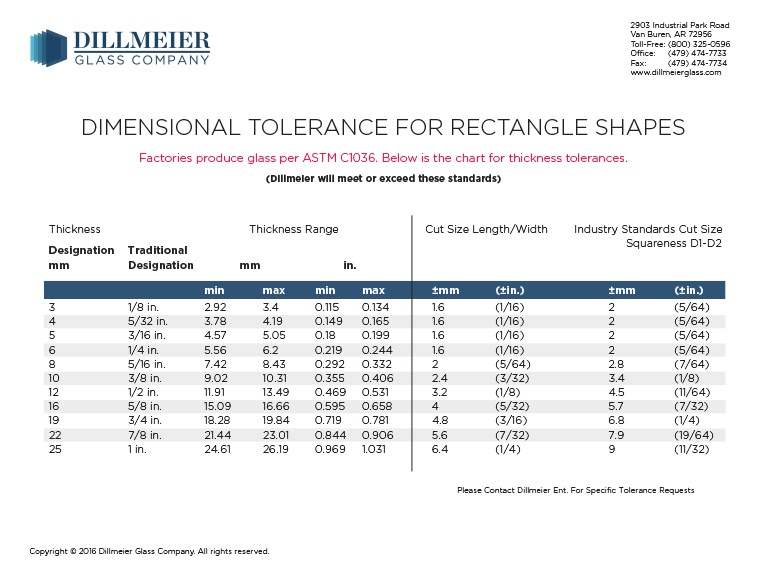 Dimensional Tolerence for Rectangle Shapes
Dillmeier Glass will meet or exceed these standards.
Download / Print PDF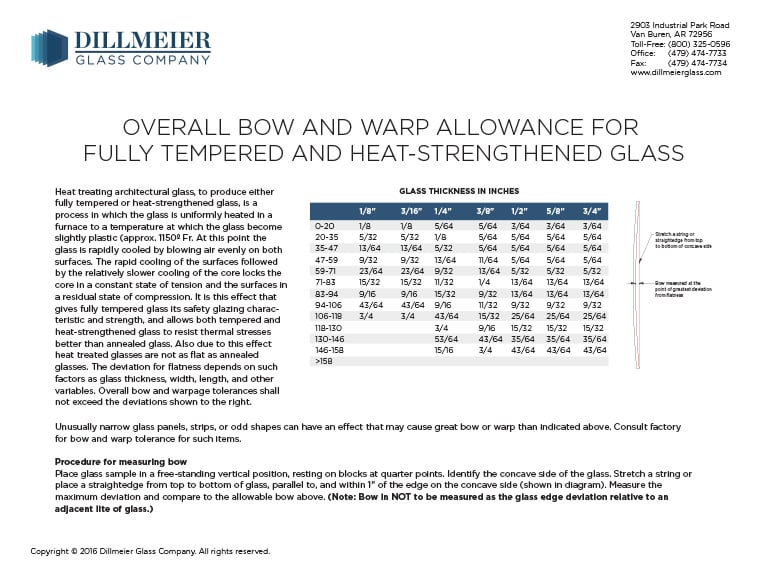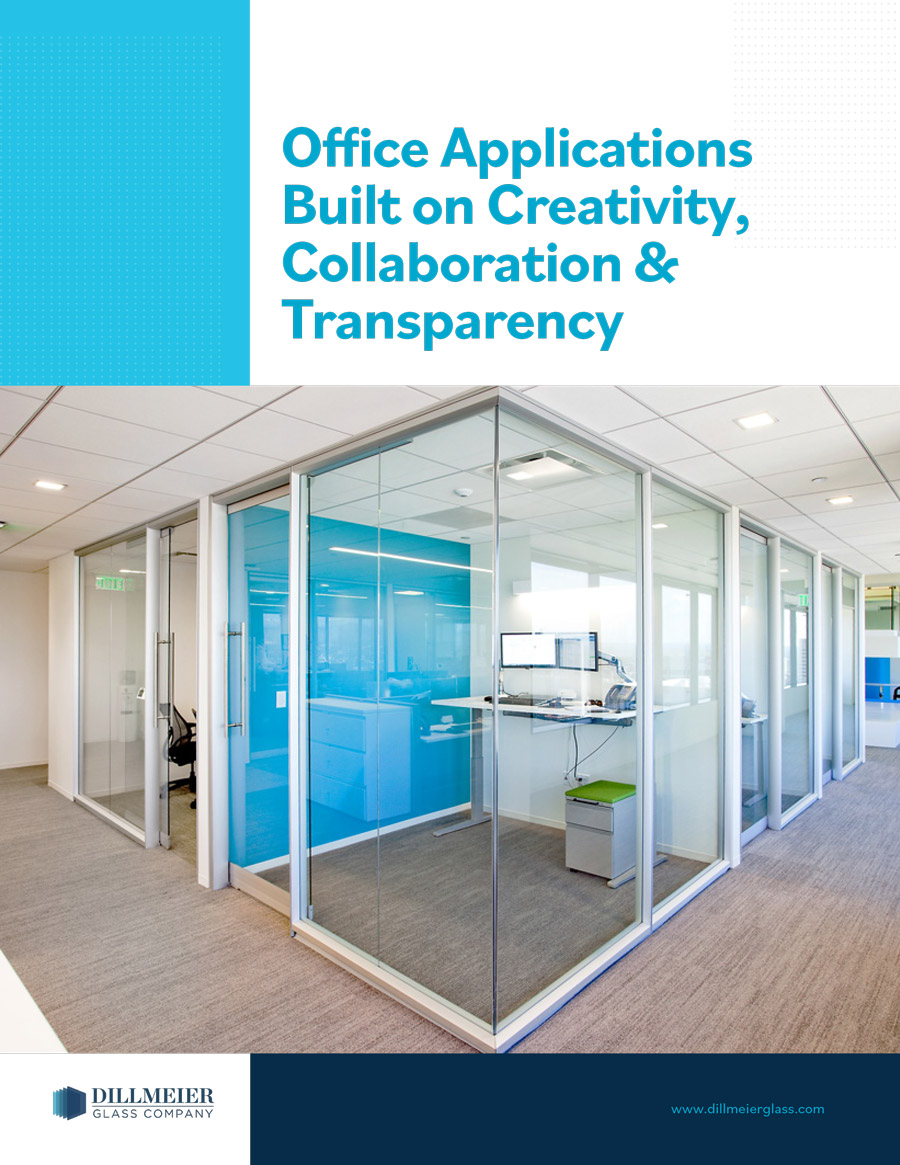 FREE DOWNLOAD
Browse Dillmeier Glass' Office Capabilities
PDF Guide
Learn about the wide-range of services we offer our commercial clients.