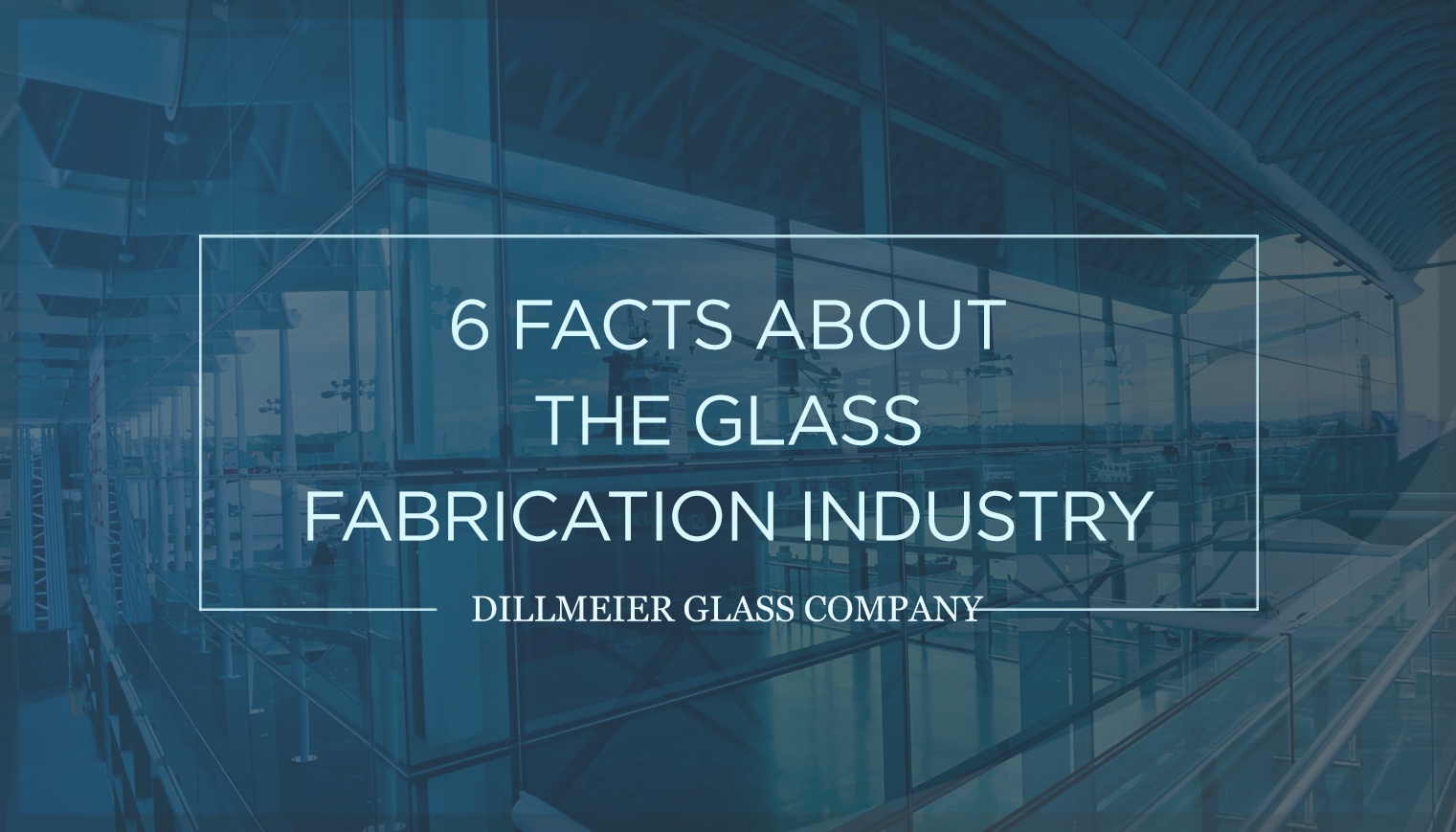 Those who don't work in the glass fabrication industry likely don't know too much about it. It affects everyone, however. Take a look around the building you work in, stores you shop at, sports arenas you visit, restaurants where you dine—more often than not, glass is incorporated into its design, and impacts your experience.
THERE ARE MANY INTERESTING ASPECTS OF THE GLASS FABRICATION INDUSTRY. HERE ARE SIX HELPFUL FACTS:
1. It Takes Skill & Precision to Create Top-Quality Glass Products.
There are several steps involved to make glass products. This includes cutting and shaping the material down to the exact dimensions requested by a customer—polished to make sure the edges are smooth, tempered to increase strength, and back-painted to add color. Such processes require effective equipment and skilled technicians. These specialists are thoroughly trained in their field, utilizing their knowledge and expertise to ensure the end result surpasses even the customer's loftiest expectations.
2. Retail Utilizes Its Services the Most, as of 2017.
According to a published July 2018 article by industry news source Glass Magazine, the most recent statistics indicate retail is the leader in glass glazing installations in the commercial sector.
"For new construction by project type, the retail segment (stores, other mercantile) saw the largest market share of glazing installations by far in 2017, with 29.17 percent," it states.
"The next largest segment was manufacturing/warehouse, with 13.9 percent market share, followed very closely by office and bank, with 13.7 percent market share," it continues. "In 2015, high rise multifamily had been second. In 2017, it dropped to fourth."
3. Other Industries Also Rely on Glass Fabricators.
As noted in the aforementioned article, other industries utilize glass products, too—not just retail. These include, but are not limited to:
Offices & Banks
Academic Institutions
Gyms & Fitness Centers
Restaurants
Hospitals & Health Care Centers
Hotels

4. The Industry Is Going Green.
Glass helps make a building more eco-friendly, which is why it's a LEED (Leadership in Energy and Environmental Design) component. However, the industry itself has also been going green, as more and more people are becoming environmentally conscious.
The glass fabrication and manufacturing industry is aiming to help the planet in various ways. One example of this includes facility updates such as new, energy-saving machinery. This helps decrease the amount of produced waste through efficient raw material usage and recycling methods, both of which are two of the many measures fabricators have been instilling.
5. The Industry Is Experiencing—and Expected to Continue Experiencing— Growth.
According to a January 2018 article published by news source USGlass News NetworkTM, the glass and glazing industry was extremely busy in 2017. This is due to the continuous commercial construction in various applications, including office, lodging and retail.
Referring to the 2018 Glass and Glazing Industry Outlook report created by business research organization Key Media & Research (KMR), the article notes that 2018 will likely experience even more growth in the industry, with an "ongoing construction expansion and a robust overall U.S. economy."
By the end of this year, which will be here before you know it, we'll see if the report's predictions are correct.
6. Its Future Depends on a 'Change in Perception' Among People Entering the Workforce.
Glass Magazine features an article in its June 2018 edition explaining how the future success of the glass glass and glazing industry depends on "a shift in public perception." As a result, leaders of glass and glazing companies are trying to find innovative ways to highlight its benefits.
The Dillmeier Glass Company is a glass fabricator that creates commercial interior glass featured in a variety of applications. Learn more about our team of specialists and many services today.