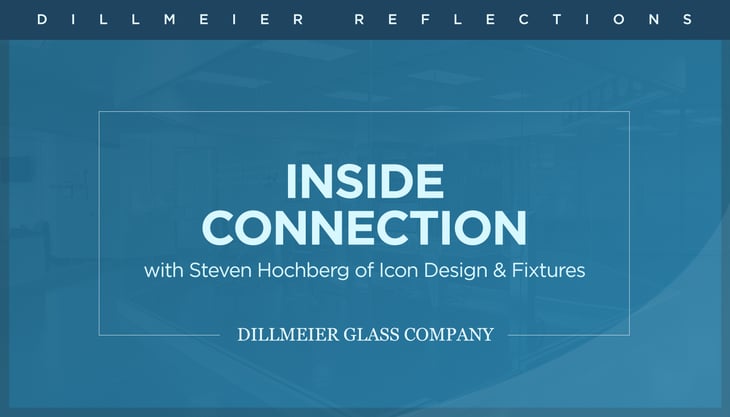 Steven Hochberg, president and CEO of St. Louis-based custom fixture manufacturer Icon Design & Fixtures and longtime Dillmeier Glass client, knows the retail industry like the back of his hand.
From his start watching his father and grandfather in the department store business, to establishing two fixture companies of his own, Hochberg has seen the industry from many angles. He's used this perspective to grow Icon into one of the leading fixture makers in the country. Among his keys to success: building a small, nimble team, and relying on high-quality vendors, such as Dillmeier Glass.
Hochberg's first foray into building a business came in the '90s, when he founded a retail fixture company and ultimately sold it to idX in the early 2000s. After the sale, he dabbled in unrelated business ventures, though none of them caught or kept his interest.
"I thought I wanted to leave to do something different, but I realized I really enjoyed the retail fixture business," says Hochberg.
"It's been a steady, healthy ramp up, and now we're one of the major store fixture companies out there, in a little less than 11 years,"
In 2008, he jumped back into the industry and started Icon Design & Fixtures.
When asked what brought him back into the business, he mentions the fast pace, variety, and constant challenges that arise on a day-to-day basis.
"To be able to turn that around and do it successfully is an art," he continues."My favorite part of the job is solving problems," explains Hochberg. "I tell people who don't know our industry to think of the most expensive house you've ever been in, and imagine that we have to make everything in that house custom, and in a very short period of time. That's basically what we do."
Hochberg has proved to be quite the artist, as he's shepherded his company to enjoy steady growth and a position of leadership in the space.
"It's been a steady, healthy ramp up, and now we're one of the major store fixture companies out there, in a little less than 11 years," he says.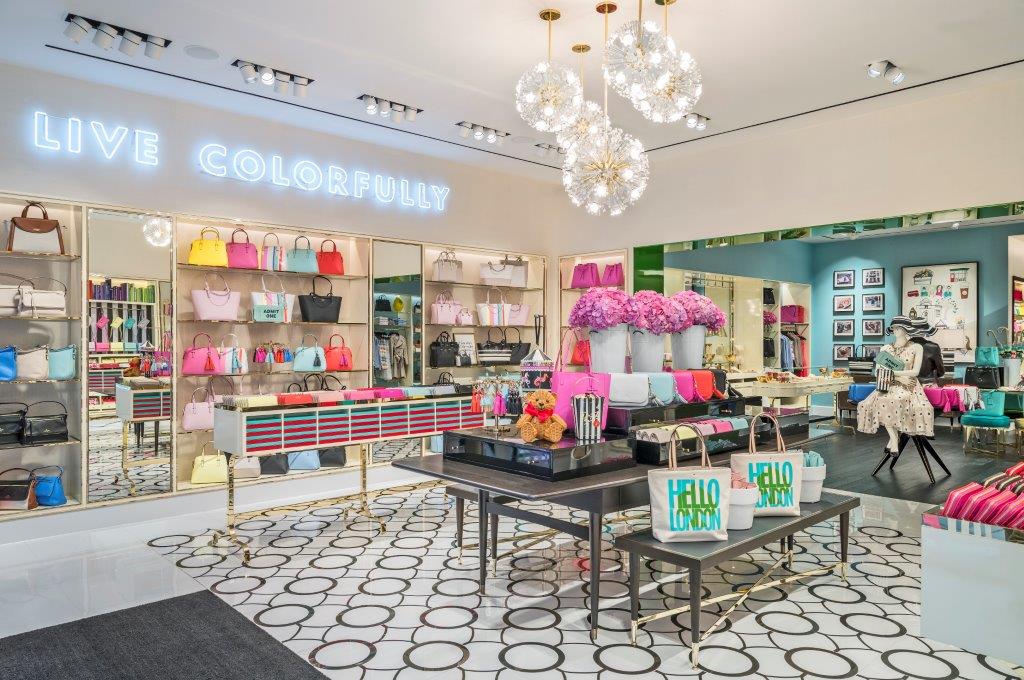 KATE SPADE PROJECT
Secrets to Success
When asked about the secret to his success, Hochberg explains that it's crucial to keep overhead in check, and provide a valuable service at a reasonable price. He's managed to do this by building a small, versatile team and leveraging deep industry experience.
"We try and run a very horizontal organization, where we're actually top-heavy," says Hochberg. "Our project management and top people are highly compensated, but they don't have a huge staff underneath them."
"Also, even though we're a small company," he continues, "given our rich history in the store fixture business, we were able to offer as many services as the largest companies out there from day one."
The size and expertise of Hochberg's team has also allowed them to be selective with the projects they take on.
"I made a decision a long time ago that I was only going to work with people I actually want to work with," he shares.
Icon just finished a project for a company called 3DEN in Hudson Yards, New York City, that Hochberg describes as a "cross between an airline club and a WeWork."
This selectivity makes every project interesting, and has helped Icon Design & Fixtures build a reputation for delivering high-end, specialty spaces. Hochberg describes Icon as the opposite of a "big box company."
"Everything is completely custom," he explains.
According to Hochberg, one of the most interesting projects he's worked on was a fashion store for the brand Sam Edelman. The project stood out because of the vast variety and complexity represented in the design.
"It involved every possible material known to mankind," Hochberg explains. "We used reclaimed wood, custom metal, custom brass finishes, a lot of glass and mirrors, upholstered items, custom light fixtures, chandeliers, and more. We took care of just about everything on the project."
Similarly, Icon just finished a project for a company called 3DEN in Hudson Yards, New York City, that Hochberg describes as a "cross between an airline club and a WeWork."
The building operates as a high-end coworking space where members can rent by the day or the month, with a wide array of free amenities.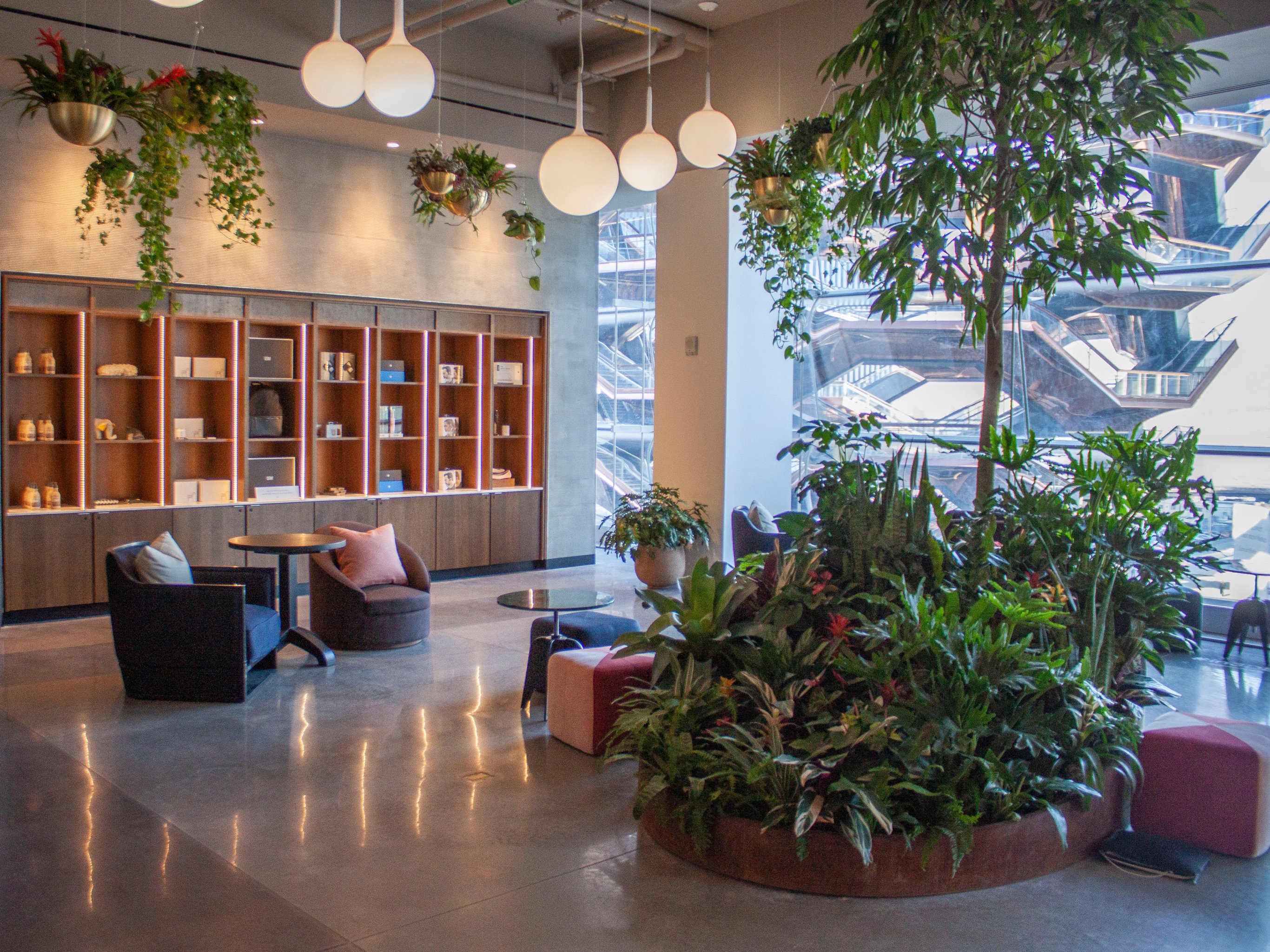 3DEN HUDSON YARDS PROJECT | Photo Credit: BUSINESS INSIDER
The Dillmeier Difference
Their success on such projects is dependent in no small part to excellent vendors who work with Icon's management team to uphold the highest standards in the industry. One such company they lean on is commercial interior glass manufacturer Dillmeier Glass, where Icon has sourced all of its interior glass since inception. Hochberg has high praise for its team, especially owner and CEO David Dillmeier.
"I just can't tell you how great they are as a company," says Hochberg. "David's done a fantastic job of taking his company to a place very much like our business, where everything is custom, and that's what you need for the marketplace."
He also says consistency is one of Dillmeier's most important qualities.
"Dillmeier has truly been one of our great resources," explains Hochberg. "And even great resources have their ups and downs—but Dillmeier has been consistently on top of their game. Our guys wouldn't use anyone else."
"All of our project managers have the authority to use who they want," he adds, "and everyone independently goes to Dillmeier."
"I actually enjoy coming to work now more than ever, just to be with the people I work with. And our customers are great, too."
While customization and consistency have kept the entire team on board, Dillmeier's superiority also helps with lead times, another critical aspect of the job.
"We do a lot of work in California and New York, where there are plenty of glass places available right there, and yet we still buy our glass from Dillmeier, because it's that quick, and that much more competitive," explains Hochberg.
"We don't have 10 or 12 weeks to get glass. We're more like three to four weeks," he continues.
Even with compressed project turnarounds and an increase in complexity, Hochberg says he looks forward to work every day, due in large part to the winning team he's built.
I enjoy everybody I work with," he shares. "We've all been together for a long time. I actually enjoy coming to work now more than ever, just to be with the people I work with. And our customers are great, too."
CONTACT STEVE: STEVEH@ICONFIXTURES.COM