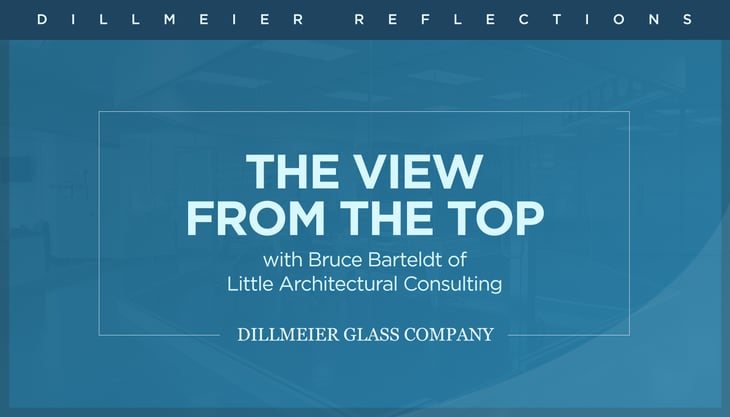 For Bruce Barteldt, retail innovation has been a daily passion for more than 30 years.
The Chief Innovation Officer at Little Diversified Architectural Consulting—a leading architecture and design firm headquartered in Charlotte, North Carolina—has actively participated in several phases of significant growth, punctuated by multiple industry awards and speaking engagements around the world. There is even a documentary chronicling the shift in customer retail experiences away from traditional, cookie-cutter chain stores toward those more personalized and communal, such as via mobile and online shopping.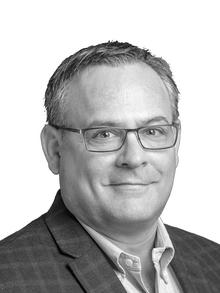 Bruce Barteldt
Given all Barteldt has accomplished, it's no surprise that his interest in buildings and design was forged at a young age, when an early classroom experience led him down what has become his lifelong career path.
"I wanted to be an architect since I was a child," he shares. "My first-grade teacher asked us to draw a card for the President [of the United States] for his birthday, and about a month later, the teacher said, 'Would Bruce come to the front of the class?'
"I thought I was in trouble, but she said, 'I have a letter here from the President of the United States, and it says, 'Thank you Miss Howitt's first-grade class for your wonderful birthday card, I have it sitting on my desk here in the Oval Office. Tell the young boy or girl who drew it that someday they'll be a great architect,'" continues Barteldt. "I looked up at her and said, 'What's an architect?'
"After I got out of college, my father gave me the letter," he adds.
In the following years, Barteldt's interest in buildings continued to grow, leading him to participate in an architecture program at the University of North Carolina at Charlotte, and eventually establish his career.
The company's focus on forward-thinking design and Barteldt's proven track record culminated in his new position: Chief Innovation Officer. "I started out as a designer when I came to Little in '92," he explains. "I was in the right place at the right time, and from my first days here until now, it has been a place of almost constant transformation."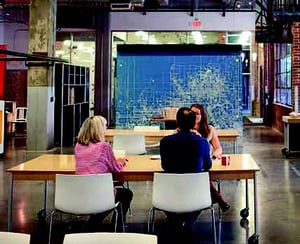 Little Diversified Architectural Office
This focus on innovation permeates daily life at Little, where two cutting-edge projects have recently been developed to push the company forward and create a vision for the future in the retail industry.
Project One: Chelsea Groton Bank
"The first project is for a bank in Groton, Connecticut," Barteldt says.
"Chelsea Groton Bank is a medium-sized, regional bank," he continues. "And long story short, it was one of those 'peanut butter bumping into chocolate on the sidewalk' scenarios, when the bank's CEO started talking to one of our visual merchandising people at GlobalShop [the retail industry's largest design and merchandising trade show], in Las Vegas. By the time he was on the plane going back to Connecticut, he had us in mind."
Barteldt says the project presented an opportunity for the bank to reinvent its core purpose and transform the customer experience from merely transactions to include an emphasis on customer education.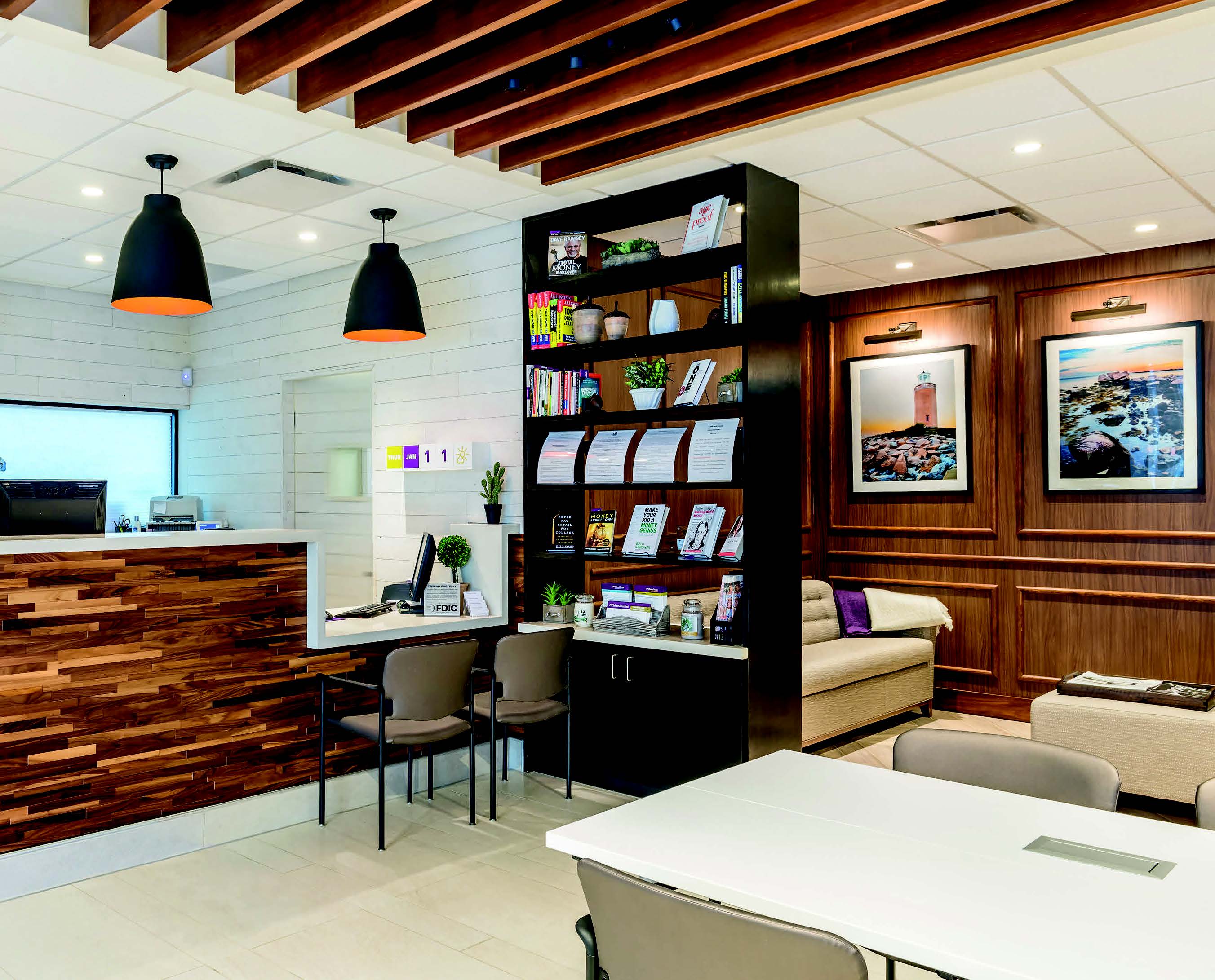 Chelsea Groton Bank Interior
Breaking Down Barriers
"We developed an environment with more of a communal learning intent," he shares. "We also designed various settings that break down the barriers that cause people to feel intimidated when talking about their money. You certainly aren't going to feel comfortable in an office with just a desk, a computer, and a banker sitting on the other side of that barrier."
Little created spaces for bankers to sit at tables alongside their clients instead of across from them, and added rooms for classes and training sessions.
"In essence, the new store for Chelsea Groton Bank was as much a business repositioning as a design project," explains Barteldt. "So much of what we do now in retail design is driven by brand strategy, and what drives customer experience, and how that customer experience is evolving rapidly across many different verticals."
"There's quite a bit of hyperbole out there about the experience economy," he continues. "And how people now go shopping for the experience rather than for the product, but that hadn't necessarily infected the world of banking to the extent we examined with this particular client."

Project Two: Air "Pop-Up" Park
The second project is an annual initiative undertaken by Little Architectural Consulting. Each practice area in the company (retail, workplace, community, healthcare, and consulting specialties) participates in an in-house project meant to stimulate collaboration and thought leadership.
In 2018, the retail practice created a mobile concept to illustrate how retail can move swiftly to meet the demands of modern consumers. The digital screens we see every day change quickly, and retail experiences that can match the pace are in high demand.
Little's solution is a "pop-up park" called AIR—a portable retail environment that can be transported on a flatbed and assembled with a series of tent posts, inflatable clouds, and portable retail merchandising units, or RMUs.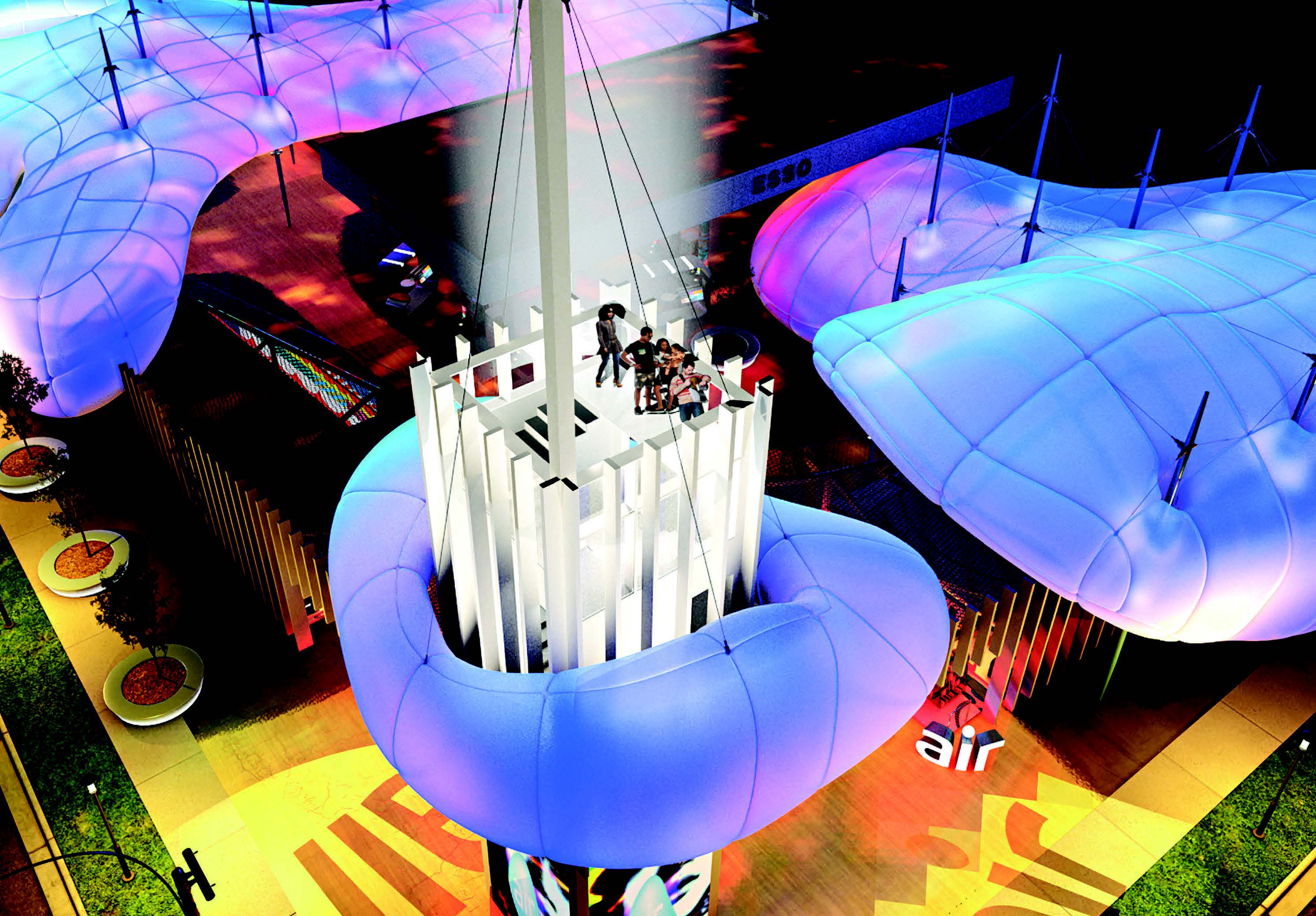 Air Portable Retail Environment
Once set up, the RMUs are filled with the wares of "makers"—local artisans who look for ways to build connections and sell their goods.
"Our team's intention was to make retail more about the community," explains
Barteldt. "There are so many 'maker' events that occur where people are either making or sourcing their own products. They usually lease out a vacant warehouse space, and we wanted to give a voi
ce to the makers that exist in every community and make it more local.
"AIR pulls into town, unpacks a happening, creates a unique setting for retail, events and community activities, and before you know it, it's off to the next town," he adds.
"Customers are flocking to not just the latest thing, but the thing that speaks to them as an individual
In 2018, AIR won first place in an annual competition by Rethinking The Future—a publication dedicated to highlighting advances in architecture, construction, and design.
AIR is just one example of how retail can pivot in the industry as expectations shift to match what's available online.
Barteldt explains that many retailers believe their stores can continue to exist as they have for years, but this simply isn't the case. Still, he's adamant that investment in brick and mortar won't—and shouldn't—stop.
"Just to be clear, I am not concerned for the design or building professions related to retail," he says.
It is clear, however, that builders and designers have to adapt to keep pace with the accelerating advancement of modern technologies.
"Customers are flocking to not just the latest thing, but the thing that speaks to them as an individual, and personalization in the store has to match personalization online," says Barteldt.
"It's a wonderful time to be involved in retail. It's forcing us to think differently than we have for the majority of our careers. It's a Renaissance if you just open your eyes and see, 'Wow! Who would want to do a boring old retail project like we did 20 years ago?' So it's an extremely exciting time."
Barteldt & Dillmeier
A Longtime Partnership
Barteldt initially learned of Dillmeier Glass while serving on the board of directors for trade association ARE (Association for Retail Environments), now the Shop! Association— a global nonprofit dedicated to enhancing retail environments and experiences.
The two served together for four years before Dillmeier rotated off the board, but they've kept in touch.
"I'm a spoke on the designer side of the umbrella," says Barteldt. "And David's on the manufacturers' side. He certainly has a strong play in what's happening in retail, especially as it relates to what we are doing in the stores."
Dillmeier also has nothing but positive things to say about Bruce, whom he refers to as a terrific person and true leader in the retail space.
"I've enjoyed serving with Bruce on industry boards as well as hearing his perspective at Global Shop and ARE's Industry Summit," says Dillmeier. "His experience and dedication in the industry are sure to enhance the knowledge base of anyone he talks to.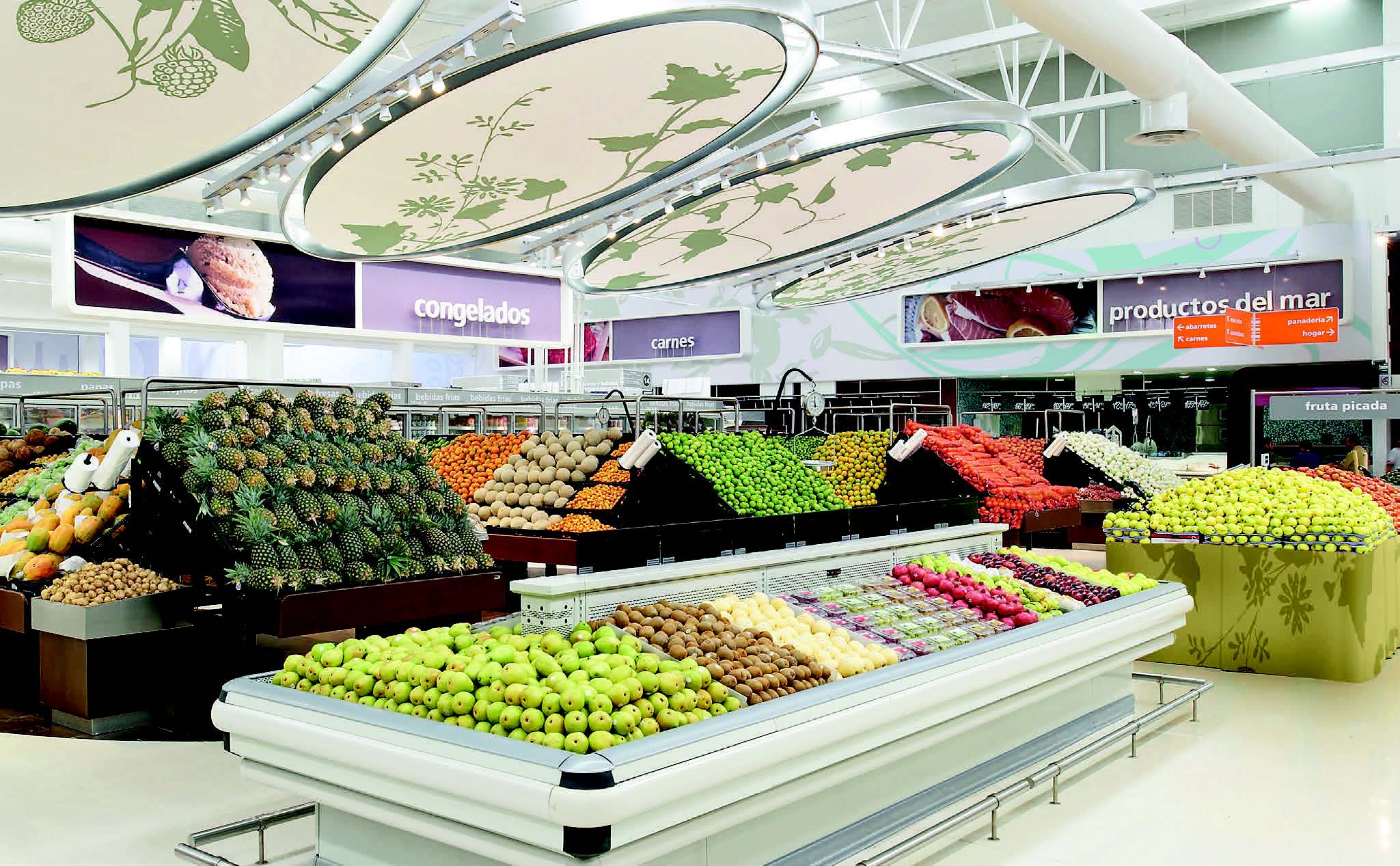 Little Architectural Consulting works on marketplaces around the world, such as the Chedraui Marketplace in Guadalajara, MX (Photo Credit: Cameron Triggs)

Barteldt at Leisure

When Barteldt isn't working, he's busy giving back to the community as the chairman of the local design review board, and serves on the local historic preservation commission in his hometown of Davidson, NC.
Barteldt also travels around the world, speaking at retail-related events—with engagements including the EPA's national Smart Growth conference, the Retail Asia Expo & Omni-Channel Retail Conference, and BrazilShop.
"I'm a part-time design professional, and I'm mostly a musician,"
Above all his hobbies and interests, however, stands one pastime Barteldt enjoys most. As his children have grown, he's returned to a longtime passion: music.
"I'm a part-time design professional, and I'm mostly a musician," Barteldt laughs. "I play guitar and sax in a live gigging band. I joke with my friends that I do this [architecture] so I can buy more equipment."
With all of his extraordinary professional accomplishments, one can only imagine how much he's collected. Little Architectural Consulting works on marketplaces around the world, such as the Chedraui Marketplace in Guadalajara,
CONTACT BRUCE: BBARTELDT@LITTLEONLINE.COM