Office Applications Built on Creativity, Collaboration & Transparency
Learn why the new office workplace must feature safe, sanitary conditions, while also fostering creativity and employee collaboration.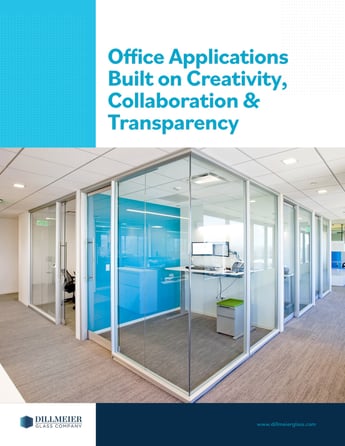 As organizations employ the latest design trends, developments and technologies, the novel coronavirus (COVID-19) pandemic has added another discussion layer: safe, sanitary conditions facilitating creativity and collaboration.

While glass is undoubtedly more suitable and durable than other materials such as plexiglass and acrylic, it also boasts room for customizations and other decorative elements.
Download our Free guide to learn more about:
Technologies Characterized by Safety & Versatility

Glass Office Application Features & Benefits
Personalization Through Decorative Glass & Other Customizations
Real-Life Customer Solutions Involving Glass Office Applications