Free Guide: Browse Dillmeier Glass' Office Capabilities
Learn about the wide-range of services we offer our commercial clients.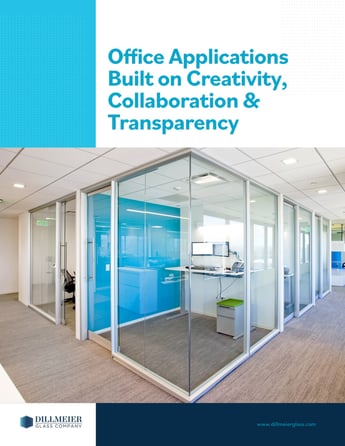 When choosing a glass fabrication company, it's imperative to know what their services and specialties are. This way, you'll know the finished product will be even better than you imagined.
At the Dillmeier Glass Company, we strive to create beautifully-crafted, one-of-a-kind interior glass products for various commercial applications, including, but not limited to, corporate offices, retail stores, hotels, restaurants, and sports arenas.
In this downloadable guide, we provide an overview of all our capabilities:
Glass Fabrication
Glass Tempering
UV Bonding
Custom Cutting and Shaping
Precision Hole Drilling
Edgework and Polishing
Project Management