SYNOPSIS Nate Petersen, purchasing supervisor at High Country Millwork, discusses a recent project that he worked on with Dillmeier Glass for Dior.
---
Since Dillmeier Glass was first established in 1933, its team has forged great working relationships with talented contractors, interior designers, manufacturers and countless other professionals. One connection that has flourished into a thriving partnership pairs Dillmeier Glass with High Country Millwork, a renowned luxury retail services and environments provider based in Longmont, Colorado.
"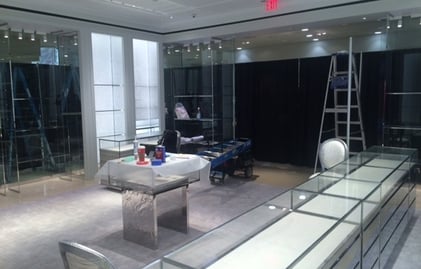 The main reason we keep working with Dillmeier is because of the relationship," says Nate Petersen, High Country Millwork's purchasing supervisor. "They understand our quality levels."
Since the majority of their customers are high-end retailers, maintaining quality is crucial.
For Dior, High Country Millwork created large-bonded cubes for in-store displays at the Dadeland Mall's Saks Fifth Avenue in Miami, Florida. To get the job done right, they worked closely with Dillmeier Glass "from order entry to crating the products," as they put it.
This was the first project that High Country Millwork had done for Dior so expectations were running high. There was no room for error, because the customer wanted to inspect the product before it was shipped. Happily, the results were spectacular, and Dior was very pleased.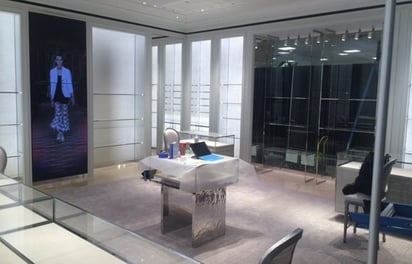 "The measurements were perfect," Petersen says. "The cubes are probably the best I have ever seen. The team at Dillmeier jumped into action on everything I needed to see while I was at the facility. They are very kind from start to finish and are able to adjust as we need them to."
The feeling is mutual.
"Working in the plant with Nate was effortless," says Felicia Norwood, Dillmeier Glass project manager. "He understands the complexities of our production process, and is always willing to work with us to find the best path to producing the highest quality product possible."
The trust that Dillmeier Glass and High Country Millwork share has proved mutually beneficial.
"We work with them on every project that we do," says Petersen, giving Dillmeier Glass a lasting vote of confidence.