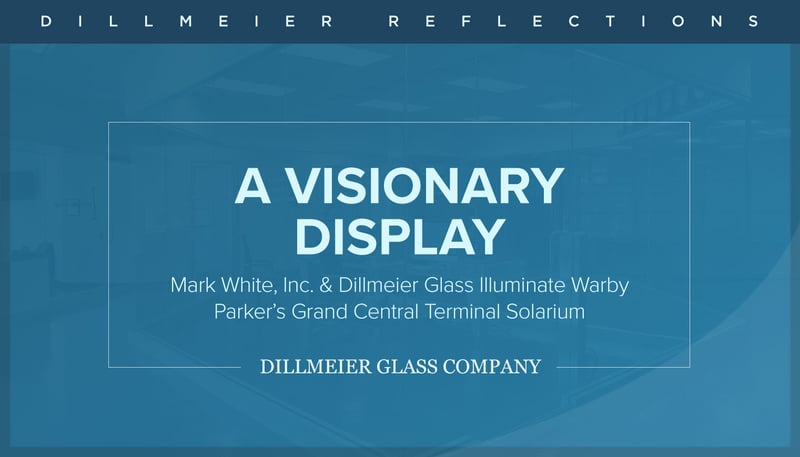 Innovative eyewear brand Warby Parker has taken the industry by storm the past nine years. Since its 2010 founding, it has exploded, achieving a $1.2 billion valuation. Most recently, their expansion has manifested in an ever-growing number of brick-and-mortar locations.

These physical storefronts serve as experience hubs just as much as sources of revenue. For this reason, each store must be carefully curated with features that delight customers and make each visit enjoyable. All share a library-inspired
aesthetic: brass details, marble topped tables, and a reference desk.
In late 2018, Warby Parker relocated its existing store inside of New York City's Grand Central Terminal. The project presented an opportunity to take advantage of the unrivaled visibility and foot traffic such a location provides. To do this, the Warby Parker team came up with unique ways to surprise customers and apply their signature store aesthetic, most notable through the build out of a space originally intended to be a storage closet.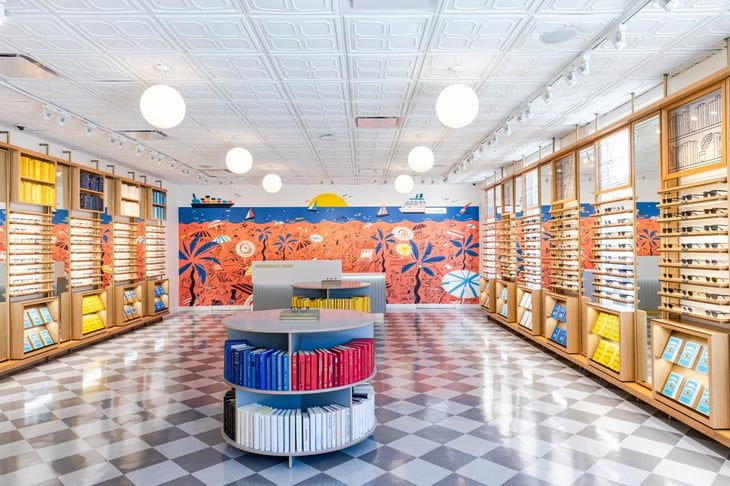 Warby Parker's Vision
A solarium—a dedicated space within the store specifically for sunglasses.
"It can be difficult to decide how to use a small or awkward nook in an inherited space," says Erica Spayd, director of store design for Warby Parker. "We thought deeply about how we could utilize the smaller space to display product without it feeling like an annex to our store. Separating sunglasses and giving the alcove special treatment just made sense."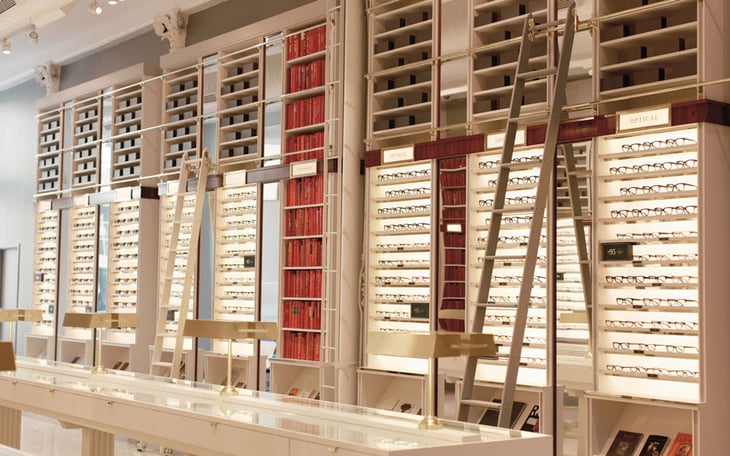 Warby Parker's Illumination
"It can be difficult to decide how to use a small or awkward nook in an inherited space," says Erica Spayd, director of store design for Warby Parker.
To turn the vision for the space into a reality, Warby Parker tapped trusted partner Mark White, Inc.— a full-service architectural and design studio based in Portland, Maine. With the help of specialty commercial glass fabricator Dillmeier Glass Company, Mark White, Inc. transformed the alcove into a highlight of the store's innovative design.
"We've described it as a brightly illuminated nook, chock-full of mirrors," says Cathy Begien, visual director at Warby Parker. "It's the ideal spot for seeing how sunglasses will look on you out in the wild, without having to step foot outside."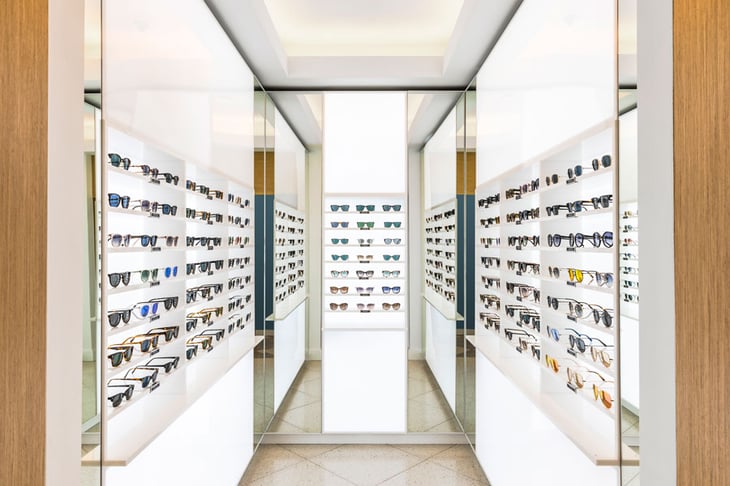 Solarium Key Components
Key components are its six, full-length, custom-fabricated mirrors. These help make the small solarium feel bright and welcoming, while enabling customers to see how they look modeling various glasses. For these extraordinary panels, Mark White, Inc. enlisted Dillmeier Glass, a trusted partner with a proven relationship.
"Dillmeier Glass is an extremely dependable partner," says its namesake, CEO and president, Mark White. "When we realized we were going to need six specialty mirrors for the store, I knew immediately they were who we needed to contact."
"Customers seem really surprised and delighted when they come across this tiny, bright nook in the middle of Grand Central Terminal," says Begien.
Even with a tight deadline, the teams created a spectacular end result that delighted Warby Parker, and perhaps even more importantly, its customers.
The experience, exceptionalism and superior craftsmanship of Mark White, Inc. and Dillmeier Glass Company made Warby Parker's vision for their first-ever solarium an unforgettable reality.
CONTACT MARK: mark@markwhiteinc.com