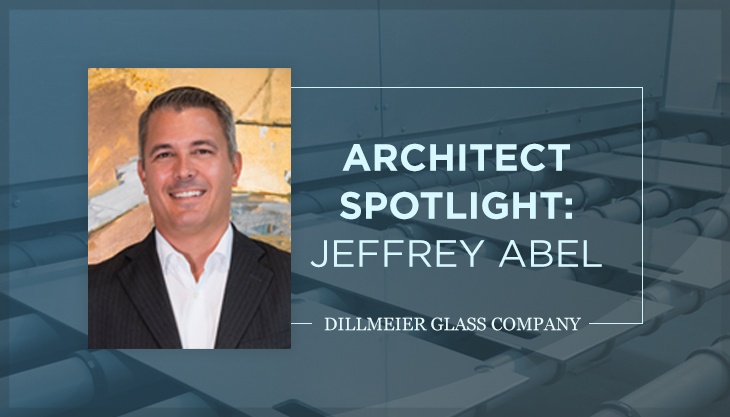 For most children, the answer to the classic question "What do you want to be when you grow up?" changes on a regular basis. One week they want to be an astronaut, the next and they're dressed up in a firefighter's uniform. Some kids, however, know exactly what they want to do from an early age, and their ambitions never waver.
Thanks to a family vacation to Rome, Italy when he was just 12 years old, Jeffrey Abel, founder of architecture and design firm Abel Design Group, couldn't help but be inspired by the breathtaking majesty of the Renaissance-style St. Peter's Basilica.
"As soon as we walked through the doors," Abel recalls, "I turned to my parents and said 'I want to be an architect.'"
Abel strives to tap into that same inspiration, and replicate that awe, for all of his clients' experiences.
It doesn't matter if Abel Design Group is working on a restaurant, building, retail space, or hotel, the company's philosophy is always the same:
"You have to get to know the client first," Abel explains. This way, he and his team can "really get involved from an early phase of inspiration."
It's not about telling clients what they should want, he continues, it's about understanding what they are looking for, and translating those dreams into reality.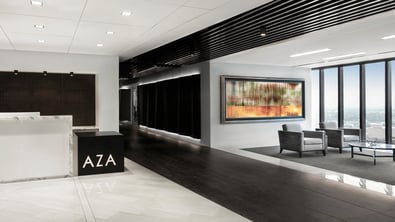 "It's inspiration as inspired by the client and what they want," says Abel. "We really focus on the client interaction and the client design desires, so to speak, because there are too many firms out there that just shove a design down their client's throat, and it may or may not be what the client wants."
This involves utilizing the team's experience and knowledge to guide clients, enabling Abel to ultimately deliver the best finished product possible.
Part of this process requires Abel and his team to not only communicate with clients, but also pay close attention to their body language.
One of the most vital aspects of working on a project is keeping the lines of communication open. But, as Abel says, this can also be the most challenging part, at times.
The key, he explains, is to recognize "how they react when they're presented with an idea, understanding the subtleties, and their comments.
"We shouldn't glom onto an idea just because they were excited about it," Abel continues. "We really need to understand the subtleties of our clients in order to give them the best product."
Advanced technologies, such as 3D rendering, bring designs to life through computer graphics, and have helped significantly with communicating architectural visions, but also present other issues.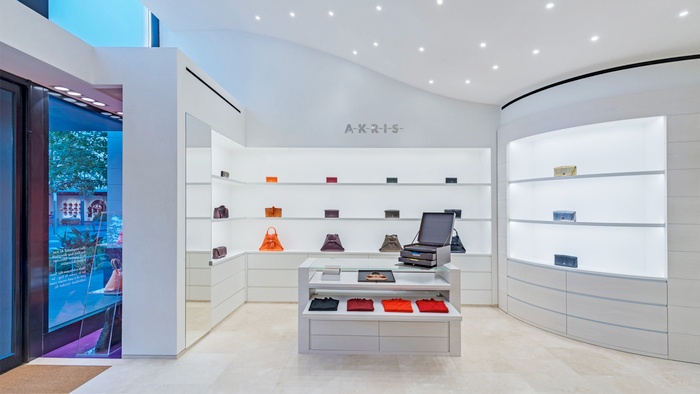 As Abel explains, the design could change "based on the evolution of the project." This includes factoring in code compliance, budget, and building parameters. Clearly conveying these changes to the client makes a huge difference.
"It's a double-edged sword, because sometimes they are in love with the original rendering, and we have to communicate well to make sure they understand what is changing," he says.
It's not just communication with the client that's so crucial, but perhaps even more so, with the team. Bad communication "will derail a project much quicker than" a bad set of drawings or a bad contractor, explains Abel.
This is especially true for projects outside the firm's local region.
Headquartered in Houston, Texas, Abel Design Group creates remarkably stunning products across the United States.
The firm recently completed a $90 million hotel for the Golden Nugget Casino in Lake Charles, Louisiana, for example, which included its full architecture and interiors, and turned out spectacular.
Abel names tubing company V&M Tubes as another of his favorite projects—and the first of three LEED (Leadership in Energy and Environmental Design) goal corporate interior projects in Houston—enthusiastically explaining that the client "was willing to take a chance on some of our design ideas."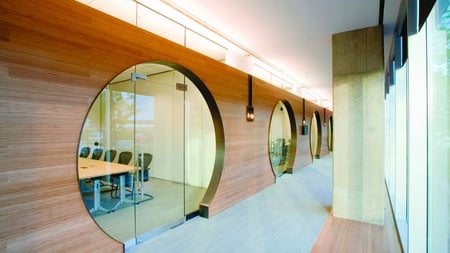 Even as Abel Design Group takes on new, exciting projects and expands, opening office locations in Austin and Denver, Abel can still remember his very first project approximately 15 years ago for former energy research company John S. Herold, Inc., before it was acquired by global technical information provider IHS, Inc.
Abel Design Group's impressive resume goes well beyond the United States mainland. The firm has left its architectural footprint on projects across the globe—Guam, Singapore and England, among these. In fact, Abel's first international project was in Mexico, and involved designing a health clinic and hotel for internationally renowned singer Engelbert Humperdinck.
While Abel and his team have taken on numerous projects in faraway places, he is recognizing a few increasingly popular universal trends: flexibility, comfort and amenities.
Designing for flexibility is a trend "that applies to corporate interiors all the way through ground-up architecture," he explains.
For example, the team is currently designing a storage facility that could be converted into office space for future use. Plus, the same can be done to the complex's garage. With ride-sharing and electric cars on the rise, "the quantity of parking spaces will be reduced, and therefore, we will have excess parking garages that should be future-proofed when we design them today, so they can be converted into a functional space tomorrow," says Abel.
To put this into perspective, Houston, Texas alone has 30 times as many parking spaces as it does people. That's a lot of space that could be used for something else down the road.
"Additionally, on a corporate and hospitality side, it's all about bringing the comfort in," as well as amenities, he explains. This includes "everything down to bedside functionality of plugs and light switches" to "common area spaces that are congregational" for large group gatherings.
Whether he's working on a corporate interior or a hotel, Abel's enthusiasm consistently shines through, most noticeable when discussing three specific stages of a project.
"So, there's probably three points that always get me really excited, and number one is landing the project to begin with," he says. The moment a potential client decides to hire Abel Design Group "is just a great feeling—fantastic feeling."
"The next part is brainstorming, coming up with the concepts and the ideas," continues Abel. During this process, he and his team must ensure an idea meets the budget and design criteria and can be completed in the allotted timeframe.
There are special moments that make all the consulting, planning and hard work so very much worth it, says Abel.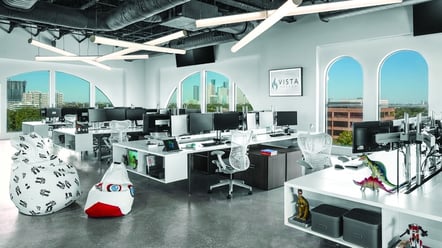 "At the very end, when you're popping a bottle of champagne and the client moves in and they're happy, and they are willing to give you a recommendation and they're a client for life," he explains. "That's the best."
September typically kickstarts the fall season, and Abel and his team already have several local and international projects in the works—opportunities to experience these rewarding moments all over again.