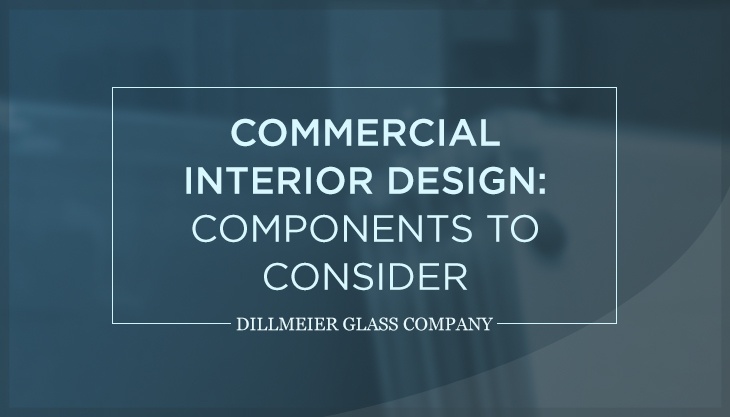 If you look at typical commercial interiors from 30 years ago, or even a decade ago, you'll notice an evolution of style.
Once-popular elements, such as the cubicles dominating the 1990s office scene, are now considered outdated or impractical. Veteran architects and contractors have witnessed these shifts in trends. Today, there are several popular commercial interior design components to keep in mind.
VERSATILITY
Cubicles became commonplace in the 1990s, assigning employees designated workspaces in their own, partially enclosed areas. However, these are no longer seen as viable design choices. Instead, there is an increasingly popular trend taking over office spaces—communal workspaces, whereby no one has an individual workstation.
Scott Spector, principal of global architectural, interior design and master planning firm Spector Group, says new companies want open spaces with tiered seating.
"They want the phone rooms, the collaborative pantries," he explains. "They want spaces with unassigned desks. They want casual environments with a laptop—and that counts as a person."
While this goes against what many have experienced since childhood—assigned seats at school, in almost every class—some suggest the layout could actually promote innovation among workers, and help them get to know coworkers they otherwise wouldn't interact with.
COLORED GLASS
Modern commercial interior designs don't just utilize the practicality and beauty of clear glass; they often incorporate color, as well. A blue or yellow accent wall, for instance, can add a stunning focal point to a space without being too overwhelming.
This process of coloring glass is referred to as back-painting. You may see glass like this in a wide range of applications, such as restaurants and offices.
For example: Owner of Rhode Island-based Digs Design Company Jocelyn Chiappone recalls a project she worked on for a new hotel, in which she incorporated back-painted glass into the design for the bathroom showers, matching the color to the sinks. The finished product turned out so spectacular that Chiappone also used the back-painted glass for the reception desk counter and in the guest bedrooms.
Glass can also be manipulated in additional ways to create beautiful, eye-catching features. This includes acid-etching the glass and adding different textures to it, as well as making custom cutouts.
AMENITIES
For Jeffrey Abel, founder of Houston, Texas-based architecture and design firm Abel Design Group, one trend clients have continuously inquired about in recent years is the types of amenities that can be integrated into the space.
"Everything down to bedside functionality of plugs and light switches" to "common area spaces that are congregational" for large group gatherings, he says, are expected in corporate and hotel environments, specifically.
Such elements help the space feel more comfortable, too.
MINIMALISM
Spector Group's Scott Spector also explains that clients don't want interior items, such as documents and files, for example, taking up unnecessary space.
"They don't want paper," he says. "No more paper, no more wires. All wireless. No paper allowed. No file cabinets. Done!"
Because everything can be stored on the Cloud nowadays, there is an increasing number of offices, in particular, that have done away with traditional paperwork and record-keeping practices. Eliminating paper, wires, and file cabinets also ensures clutter won't be an issue down the road.
---
Are you an architect planning your next commercial interior design? Learn more about commercial glass manufacturers and fabricators, such as Dillmeier Glass, who can help create beauty, with utility!