We specialize in delivering the highest quality back painted glass, glass marker boards, and magnetic marker boards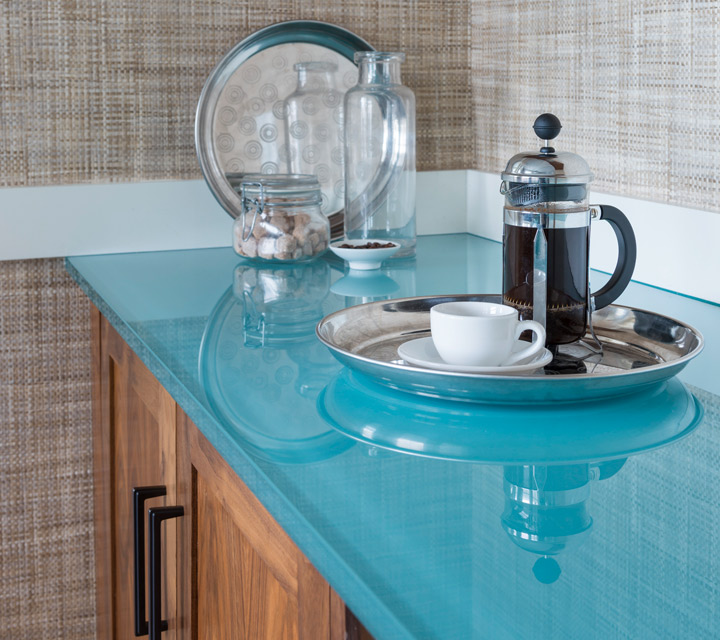 Back Painted Glass
We specialize in delivering the highest quality back-painted glass to our commercial clients
From corporations and retail stores to hotels and restaurants, businesses are discovering the appeal of back-painted glass. As a result, they are increasingly asking their contractors and architects about this capability.
What does back-painting mean?
Back-painting is a technique that colors glass, transforming the otherwise transparent material into an opaque masterpiece.
In order to achieve this look, expert glass fabrication companies strategically paint the back of a piece of glass using advanced, accurate machinery. If the finished product is a hotel reception desk countertop, for example, the painted side of the glass will face down when installed.
How does back-painted glass enhance an interior design?
The pop of color back-painted glass adds to an interior space enriches the design and atmosphere, keeping it classic while incorporating a modern twist. Whether an employee or customer, there are many people spending time in these commercial spaces and it's important to create a functional, but aesthetically pleasing environment.
By coupling the beauty of back-painted glass with its practicality, you will have a winning combination for endless applications. In fact, we utilize our back-painting skills for a wide range of interior products.
Popular choices our customers inquire about include:
Hotel Lobby Walls and Reception Desk Countertops
Signage
Office Walls and Desk Systems
Retail and Corporate Conference Room Tabletops
Shelving
Hotel Bathroom Shower Walls
Glass Magnetic Marker Boards
While there are standard back-painting colors customers can choose from, our color-matching capabilities widen your options. (Read our case study about a project we worked on for Digs Design Company to learn more!) This lets our customers match the brand, logo, and/or décor of any business.
With the Dillmeier Glass Company's help, you can size, shape, color, and finish your spec, delighting your clients when they get a glimpse of the high-quality, durable finished product.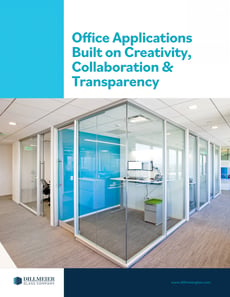 FREE DOWNLOAD
Browse Dillmeier Glass' Office Capabilities
PDF Guide
Learn more about what we can do to help you transform a corporate interior