We specialize in delivering the highest quality back painted glass, glass marker boards, and magnetic marker boards
Back Painted Glass
From corporations and retail stores to hotels and restaurants, businesses of all types have discovered the rich appeal of back-painted glass. It adds a modern pop of color to sleek glass designs and is a popular choice for interior office walls and desk systems, reception areas, signage, tabletops, shelving and more.
Couple the beauty of back-painted glass with its practicality and you have a winning combination for endless applications. Want more? How about unlimited color options? Match the brand, match the décor, match anything. Our back-painting capabilities deliver endless color options. Get size, shape, color and finish to your spec and delight your customers with a high quality, durable finished product.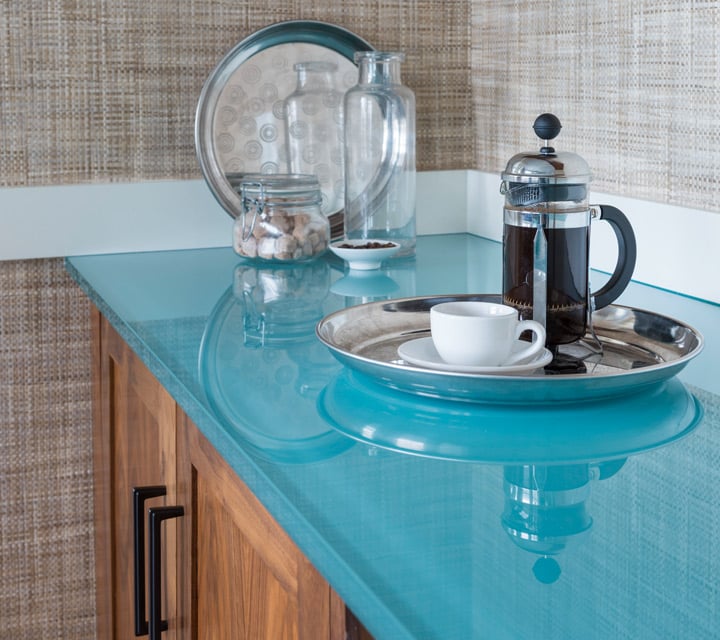 Glass Marker Boards
Businesses, retailers and restaurants have discovered the elegant appeal of back-painted glass with the practical, easy-to-clean, glass marker board. In an office setting, users on both sides of the glass wall can use it independently, presenting their objectives during team meetings or writing out important ideas that they can refer back to.
Dillmeier Glass supplies the back-painted glass to marker board manufacturers, helping them create unique products that are perfect for any office space. We work through each phase of the design and fabricating process diligently, confirming that we understand exactly what you're looking for and ensuring every piece of glass is spotless and handled with care. This way, the job gets done right on time and on budget.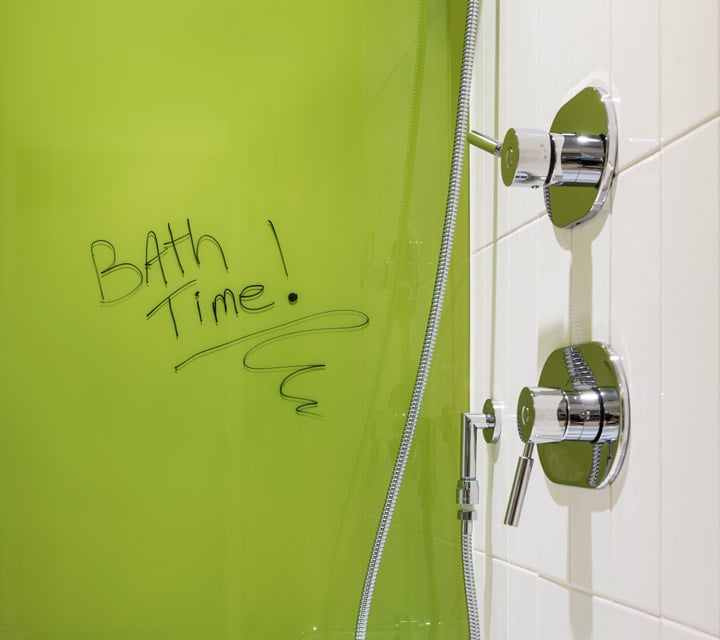 Glass Magnetic Boards
Dry-erase just got even more practical.
The skilled team of professionals at Dillmeier Glass fabricates and back paints the glass that marker board manufacturers use to create traditional marker boards, as well as magnetic boards. This increases efficiency and functionality in the office. But in order to keep the space looking fresh and sophisticated, you'll need to make sure the glass used for the magnetic boards are beautifully crafted. At Dillmeier Glass, we have both the talent and experience to custom cut every piece of glass and match any color to help bring your magnetic board design to life.
Dillmeier Glass has been in the glass fabricating industry since 1933 and we take pride in knowing that all of the glass we create, whether for a marker board, magnetic board or any other product, is of the highest quality.