Dillmeier Glass is known for a superior ability to drill multiple, accurate holes which is one of the most technically challenging aspects of working with glass..
At Dillmeier Glass, we precisely cut and drill holes to the most stringent specifications. Whether you order two pieces of glass or two thousand, we guarantee perfect drill holes every time. Our Bavelloni machine drills precise holes from both sides of each piece of glass. Diamond-impregnated core drills use laser technology to produce a smooth finish in each hole.
We've built our reputation by hiring and training highly skilled professionals and by staying at the "cutting edge" of glass fabrication technology. Whatever your job, we have the exact machines and a family of expert operators, some of whom are second generation Dillmeier Glass employees, to perform the task.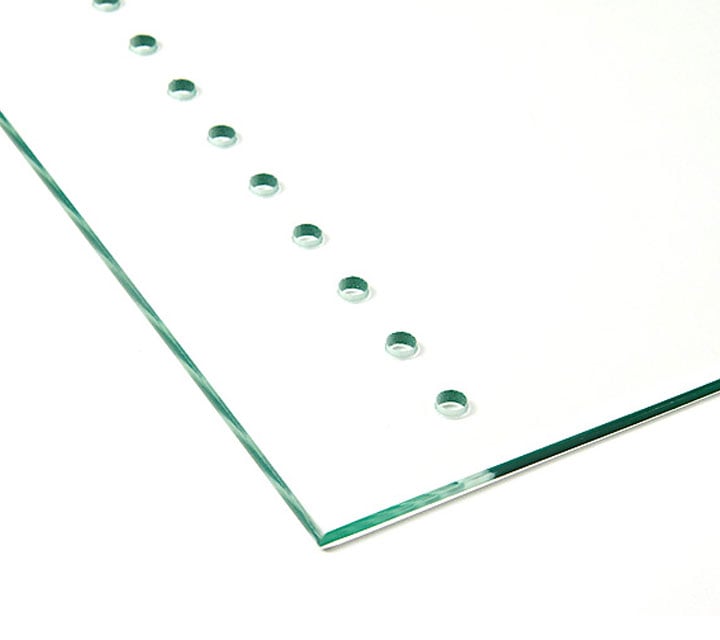 Did you know?
We don't consider Dillmeier a family business solely based on 4 generations of ownership. Many of the people who work here have been a part of the Dillmeier Family for decades. In fact, many of the employees at Dillmeier have brought in their own family members because of how dedicated the company is to their employees.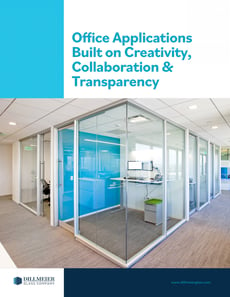 FREE DOWNLOAD
Browse Dillmeier Glass' Office Capabilities
PDF Guide
Learn more about what we can do to help you transform a corporate interior