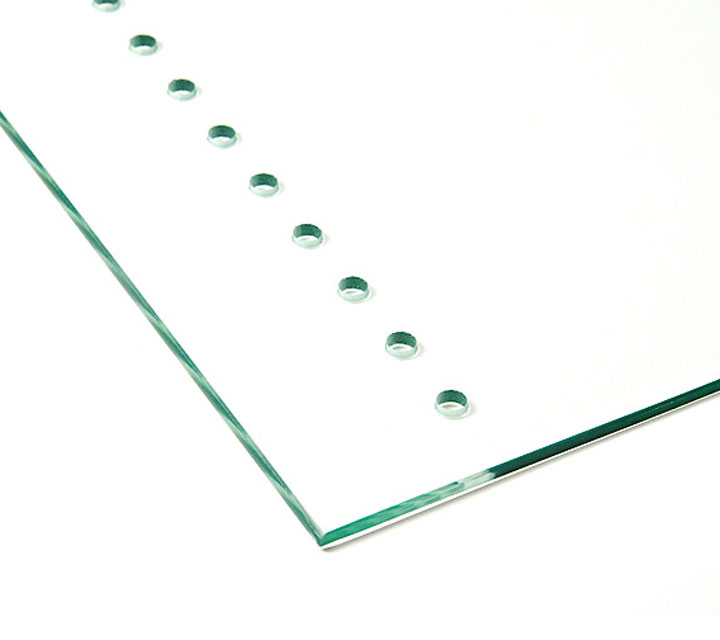 Bring Your Project Vision to Life
Does your project require pristine display cases with specific shapes and edging, or glass doors requiring special hinge placement? Maybe you need to provide modular glass walls with tight tolerances at reduced lead times?
Whatever your specs, Dillmeier's trained technicians can cut, drill, and shape your glass to meet any need—on time and within budget.
Innovative, In-House Glass Cutting Technicians & Solutions
Computer Numerical Control (CNC) Machines for added accuracy
Waterjet equipment for specialized fabrication
Automated tables with carbide cutting wheels: these apply specific pressure levels per glass thickness levels.
Custom Shaping For Unique Displays
Whether you need multiple custom shelves, markerboards, display cases, modular walls, partitions, railings or tabletops, we'll meet any special request while adhering to specified guidelines and requirements.

This includes any additional polishing and edging to complete your project's aesthetic and safety measures.
Two-Sided Drilling Technology to Eliminate Chipping, Cracking & Breakage
Unlike other fabricators, we use a two-sided drilling system that helps to avoid chips, cracks, or breakage in your glass—keeping your project on time, with a flawless finish.
The front drill delicately punctures your glass about halfway through. The backside drill then makes it way from the exact opposite side of your glass ensuring a clean opening free from chips, scratches, and cracks.