We fabricate flawless glass to your specifications in our state-of-the-art, 150,000 square foot facility
From ice rink manufacturers to producers of fine retail fixtures, businesses of all types turn to Dillmeier Glass for custom, ready-to-install glass. We are a leading glass fabricator with the capabilities and expertise that competitors aim for and the flexibility and customer-oriented culture that others can't compete with.
We are full-service. We have the machines, the specialized tools, the facilities and the knowledge to fulfill orders of all types. High-volume orders, custom finishes, hole drilling, whatever your need is, we do it right. Cutting, laminating, drilling, edging, polishing, tempering, mitering, UV bonding and more – we do it all under one roof. Not sure what you need? Work with one of our project managers to bring things together.
With over 33 years of in-house fabrication and technical expertise, you can count on Dillmeier Glass to deliver superior quality, on time, for the best possible price.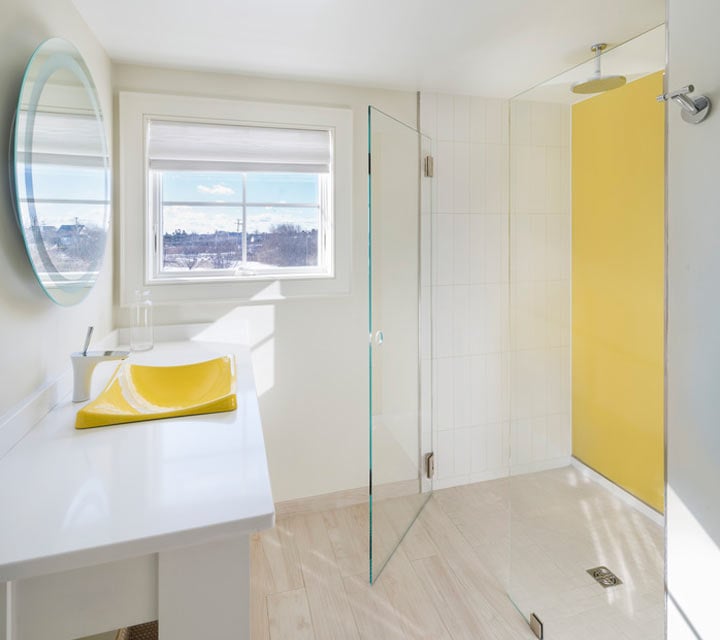 Behind the scenes:
As soon as we enter your order, it is electronically sent to our automated cutting lines. Once cut, your glass advances to the necessary fabrication processes. At every step we use stringent quality control measures and state-of-the-art fabrication equipment. During fabrication, a separate team of custom crate designers builds sturdy crates specifically for your order. After the final step—tempering—they carefully pack your glass in its new custom crating and send it to one of our eight loading docks for pick up.
Extensive Glass Inventory
We have what you need – in stock. We keep virtually every thickness of clear, low-iron, acid-etch and pattern glass on hand at all times.
The glass industry is always innovating, as designers and architects search for unique styles and new solutions. To accommodate our clients' needs for custom styles with quick lead times, we stock over 50 types of clear, low-iron, acid-etch and pattern glass in a full-range of thicknesses. In addition to our extensive inventory, we also have immediate access to a global network of preferred suppliers of specialty glass, hardware, extrusions, as well as the latest glass products and designs.
Superior Glass Cleaning
With multiple washing stations and a full-time staff of custom crate builders, we guarantee your glass will arrive on time and ready to use.
Nobody wants dirty glass. At Dillmeier Glass, we meticulously remove processing residue, oils and fingerprints so you receive ready-to-use glass. Our factory has six different vertical and horizontal washing stations with three sets of washing brushes, nitrogen-free glass detergents and high pressure, no touch-air knives to achieve crystal clear, out-of-the-box glass.
Crating and Shipping
Dillmeier Glass' proprietary crating and shipping system is unparalleled in the industry.
Packing glass for LTL or full truckload shipments takes careful planning. Our full-time crate builders pack each piece of your order in a custom-designed, sturdy, top-quality wooden crate. The extra time and care we take in packing each order ensures a damage-free shipment every time.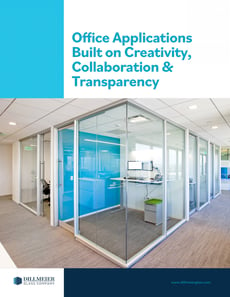 FREE DOWNLOAD
Browse Dillmeier Glass' Office Capabilities
PDF Guide
Learn more about what we can do to help you transform a corporate interior