In 1985, Dillmeier Glass Company faced a dilemma. More than 50 years prior, the Dillmeier family had created a successful glass business from the ground up, founded upon relationships with clients across the United States. However, JCPenney—as their largest client, accounting for more than 95 percent of all orders—was beginning to run out of projects.
Dillmeier Glass had worked on JCPenney stores nationwide, installing glass in each new location as the retail department store giant expanded.
The problem, ironically, was Dillmeier's high-quality glass. Once installed, it didn't require any maintenance, and besides the occasional freak accident, the glass didn't break.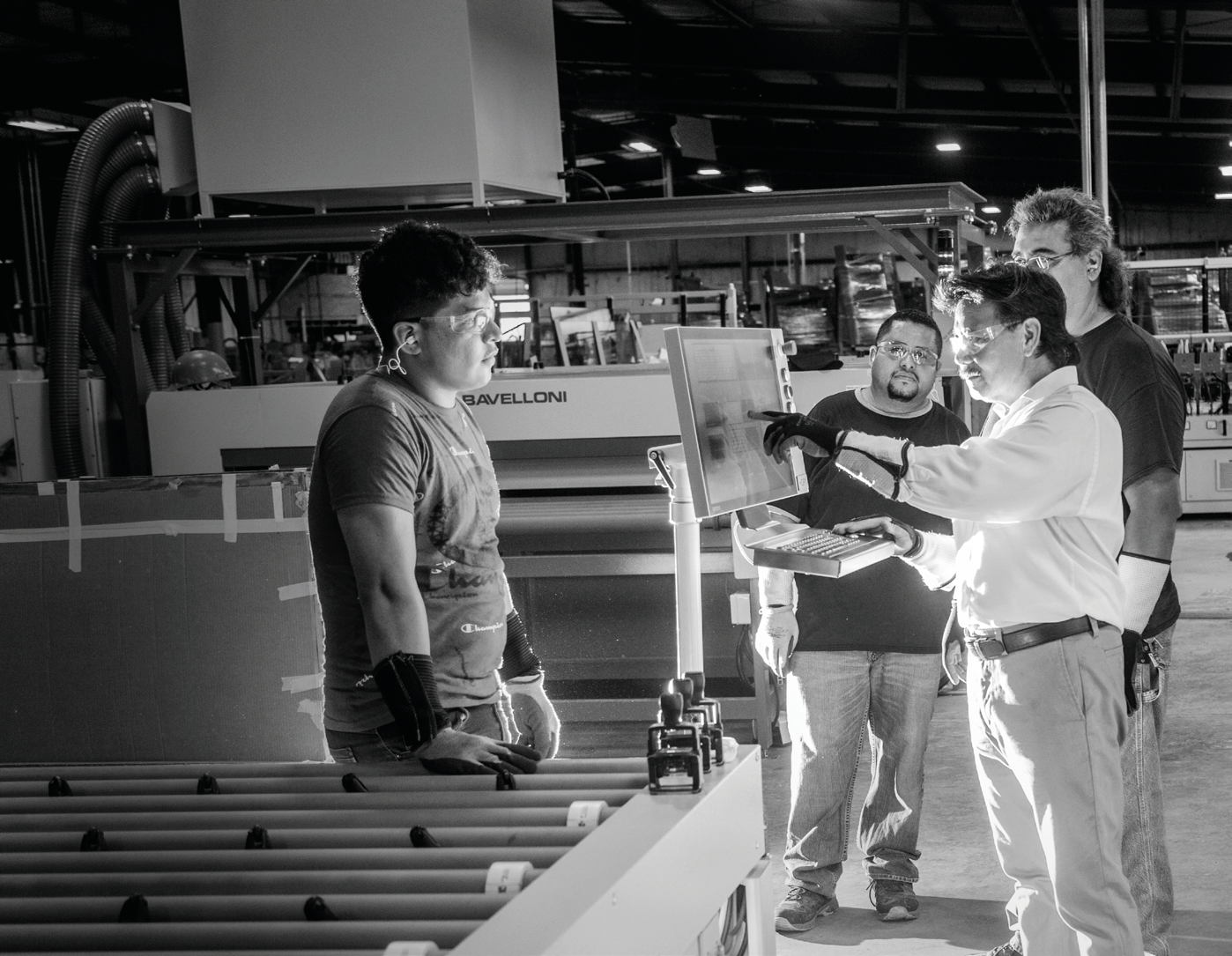 Yet despite lacking any obvious projects for a glass fabricator, JCPenney asked Dillmeier to continue working with them in a different capacity.
"They told us, 'Hey, we love working with you, but you have to get into the wood and metal business,'" explains Dillmeier Glass Company Owner and CEO David Dillmeier. "So my dad [Robert, who was leading the company at the time] found a partner in California, and they started a second company. He veered away from the glass business, and started building fixtures for retailers."
Throughout the next few years, the Dillmeier family would build a name for themselves in this second arena, and began working with brands such as Kohl's, Lee Jeans, and Levi's. Then, after several years of steady growth, the market started to shift towards more mass-market designs, which marked another company turning point.
"JCPenney used to let Levi's, Liz Claiborne, and other companies come in and build private shops within their stores," says David. "But by 1999, they were going to lower-priced, generic designs, and we weren't equipped to provide those types of products."
Rather than overhaul the company's operations, Robert Dillmeier decided to sell the company to Leggett & Platt, Incorporated—a nationwide design, manufacturing, and distribution company—in 2002. This move provided Leggett & Platt a great opportunity to enter the retail space, while giving Robert freedom to formally retire and work on other projects.
The sale left David—who had been working with his father—without a job. All that remained was the glass manufacturing business, which at that point was little more than a side project used exclusively to supply materials for the now-defunct fixture arm of the family business.
At this point, David—not wanting to look for a job or give up his independence—accepted the challenge of rebuilding the company, and hit the road to find new clients.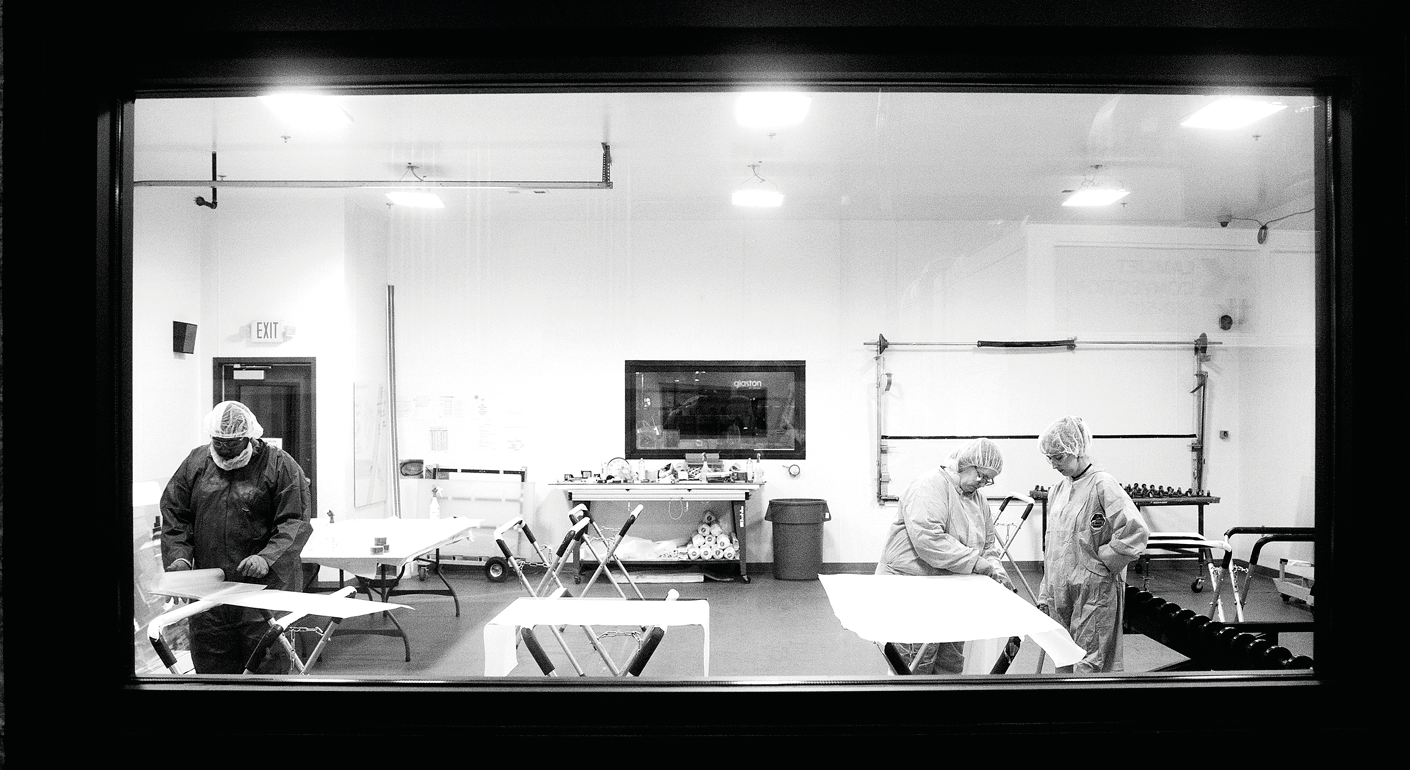 "In 2002 I started working out of my dad's apartment in Garden City," he says. "I told my wife, 'Listen, if we're going to make a run of this I have to go out and start selling.'"
David's efforts paid off, and within three short years, the company's sales more than doubled. While there were many reasons for his success, one factor gave an edge the competition couldn't emulate: a history in the retail industry.
"People knew how good we were in the retail business, and that we understood where on the work chain glass falls," explains Dillmeier. "Glass can't be late when you're building units, or when a truck has to ship, or when a store has to open. We started winning people over by showing them how hard we worked and how dedicated we were to getting the product right and delivering it on time."
To this day, David's largest clientbase is retail customers—with more revenue and job volume than office spaces, sports arenas, or any other category.
Today, the company boasts more than 150 employees, three facilities totaling 150,000 square feet, and clients all across the United States.
Beyond a commitment to consistency and quality, the Dillmeier team has continued to innovate and exceed industry demands, by mastering new skills and designing new products.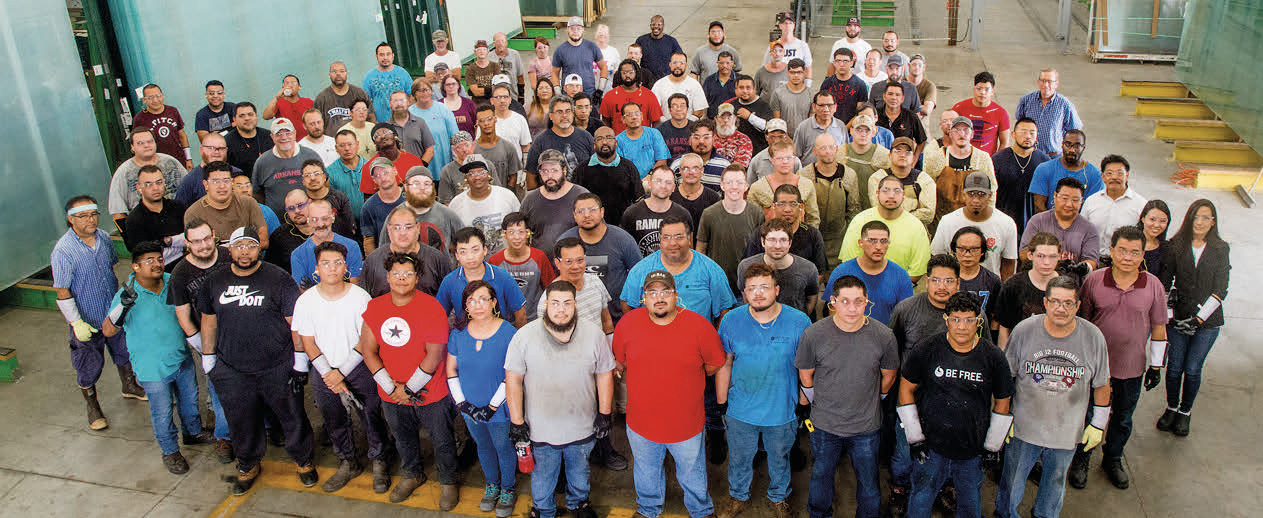 DILLMEIER GLASS FACTORY FLOOR EMPLOYEES
"We've watched how glass has changed within the industry, and we've changed along with it," explains David. "When UV-bonded cases were just entering the market, we jumped in and partnered with glue and hardware companies to master the skills we needed to create high-end, frameless cases, with both tempered and high-security laminated glass. Whenever anyone came to us with a request, we knew everything there was to know."
From there, the company created new lines of security glass, crystal-clear, low-iron displays, and any other custom piece that a client requires. Whatever the project or product, Dillmeier Glass Company is driven to excel by the same work ethic, dedication, quality, and scrappy mentality that helped them recreate the company almost 20 years ago.
"We started with just 30 employees, a couple million in revenue, and a beat-up old building. We decided to reinvest every penny that we could, and turn this into a sustainable, efficient, cutting-edge facility and company, and that's what we've done today."

- David Dillmeier, Owner & CEO