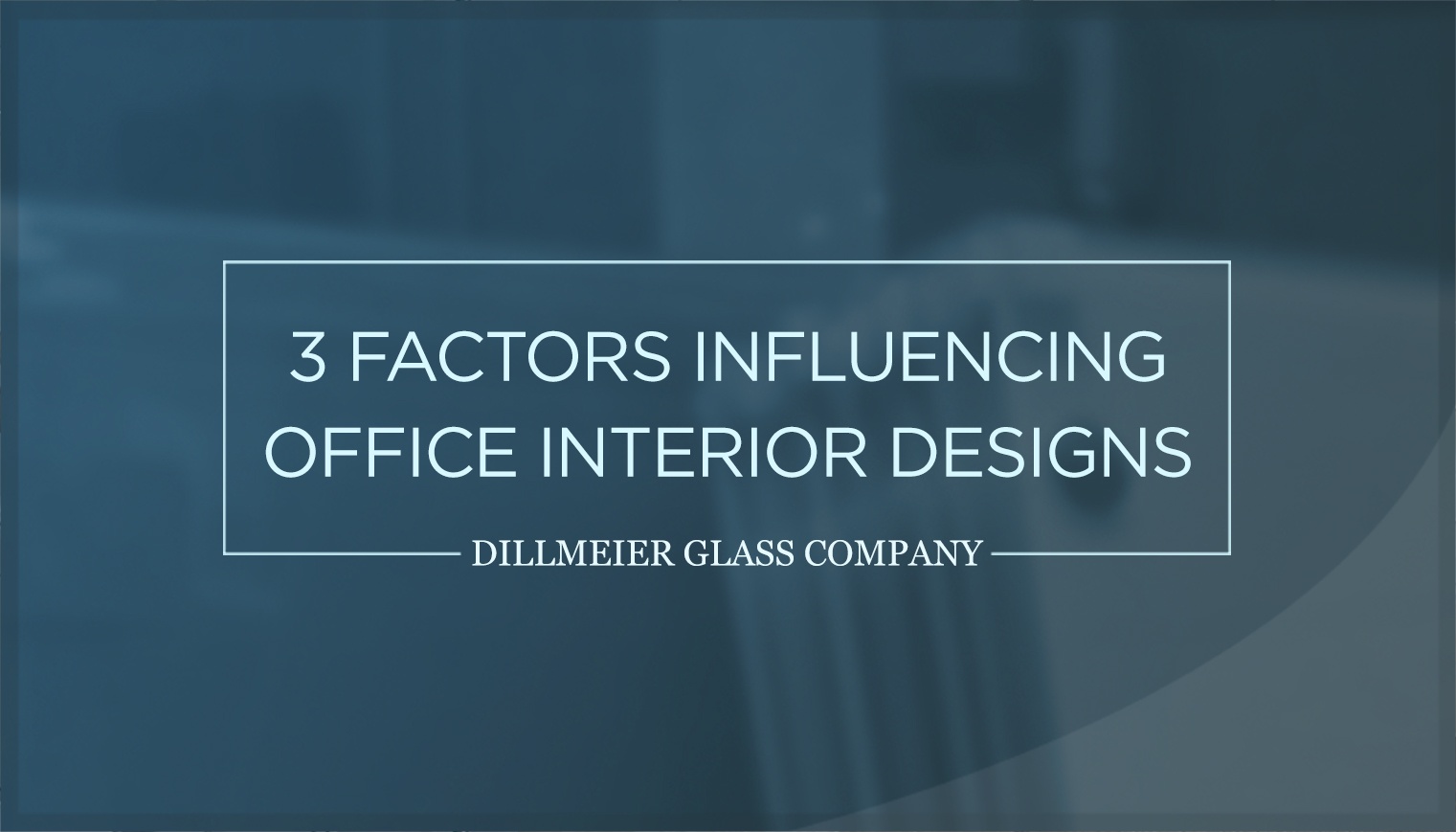 Similar to ever-evolving fashion trends, workplace interior design elements are always changing, too. The so-called "modern" office interior from 20 years ago, for instance, doesn't line up with what's considered contemporary today. Significant differences exist, even just from a decade ago. There are several reasons for this, with technology, company culture and employee health at the forefront.
1. Advancements in Technology
The continuous development of new technologies utilized by employees plays a major role in how an office space looks and operates. While not all organizations are up to speed on the latest smart technology, as Work Design Magazine discusses in a February 2017 article, businesses across various industries are reconsidering their interiors to adapt to these changes.
The article notes new technology has made it easier for employees to work remotely without isolating themselves from their co-workers, thanks to videoconferencing abilities.
"As a response," it states, "we've seen work layouts change to reflect the new way that work is done. Desks may no longer be assigned, and employee to desk ratios are decreasing."
This is something Scott Spector of New York-based architectural firm Spector Group has mentioned. Many clients he's worked with aren't looking for rigidly structured layouts, which fail to complement the increasing utilization of technology.
"They want spaces with unassigned desks," he explains. "They want casual environments with a laptop—and that counts as a person."
Everything is now wireless, he continues, reducing the need for paper. Data today is stored digitally, and therefore, paper and file cabinets are things of the past.
2. Focus on Teamwork
Workplace culture has shifted in recent years, too. While it varies from company to company, there appears to be a growing emphasis on teamwork, which has affected the layout trends infiltrating office interiors. Cubicles are no longer the standard, go-to design feature to include, as they tend to discourage employee interaction. Instead, corporations are embracing collaboration rooms and open-style environments to promote communication.
Although some may be concerned by the lack-of privacy within open offices, research suggests a positive effect on innovation.
According to a 2015 survey by the Dublin Institute of Technology (DIT), open-plan offices "have positive effects on collaboration, knowledge sharing, team work and the social aspects of work—factors that should not be forgotten in the backlash against the open office."
"The best workplaces provide not only amenities for collaboration of combination of personal space and shared amenities to provide suitable solutions for different work modes including concentration and focus," the survey concludes.
3. Employee Health and Wellness
People have become increasingly cognizant of how certain elements in a workplace can affect their health and well-being.
This is why there's a market for standing desks, since we now know the negative aspects of sitting for eight to nine hours a day. From back and neck pain to posture issues, there's a long list of reasons why it's important to get up and move around during the workday. Employees required to work at a desk benefit from such a feature, since they have the option to stand and sit as they please.
Additionally, plants aren't just afterthoughts that add splashes of color to an office—they are also beneficial to employee health, increasing oxygen levels within a workplace. Some companies even install living walls to further improve the air quality inside the office and improve employee productivity.
Natural light is another prominent feature in current office interior designs, not only due to its associated health benefits, but also its energy efficiency. As a result, more and more designers are incorporating glass office partitions and walls into their projects. They both maximize the amount of natural sunlight reaching employees—and thus, vitamin D—and complement the open-office theme, while still establishing designated work areas.
Contact Dillmeier Glass today or download our free Office Capabilities guide below to discover the wide range of commercial interior solutions available for you.