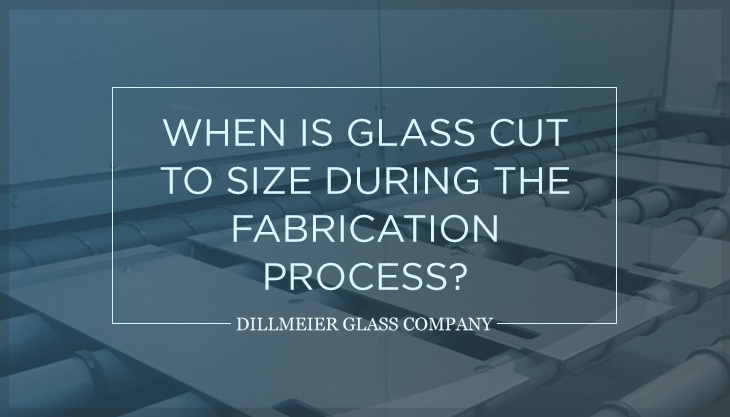 When architects and contractors need to order glass for a new project, they must submit the proper measurements. These dimensions will depend on the size of the space and what they're planning on doing with the glass—that is, whether it's going to be utilized as a wall, partition, railing, table top, or door.
It's important to get these measurements right, as glass cut to size is shaped at the beginning of the fabrication process.
Glass fabricators use specialized equipment, such as CNC (computer numeric control) machines, to custom cut glass, as these are highly efficient. If any holes or cutouts are required to be drilled in the glass, fabricators do so early on in the fabrication process, utilizing diamond tooling technology to ensure accuracy.
Once the glass is carved down to the proper measurements, it is thoroughly edged and polished with the help of polishing machines, leaving behind a clean, smooth finish that ensures no one will injure themselves when brushing against it.
The most up-to-date of these machines are engineered to effectively treat any piece of glass, regardless of size, shape, or thickness. Because there are several types of glass edgework, including rounded, flat, sloped and s-shaped edges, your fabricator will likely discuss your options during the initial consultation to determine what would result in the best finished product.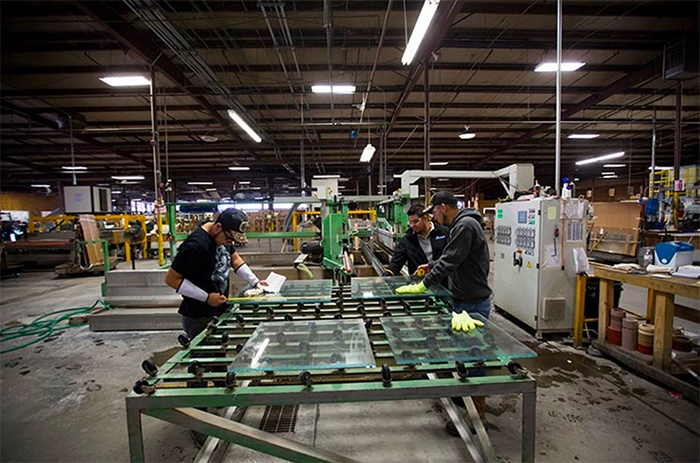 The final stage in creating a glass product is tempering the glass. Most glass used in commercial and residential spaces is tempered, because the process significantly strengthens the glass, by four- or even five-fold. This also ensures that if by some chance the glass does break, it will do so into small, round, relatively harmless pieces.
In order to accomplish this, the glass is thoroughly washed until there isn't any dirt left behind, which could interfere with the tempering process. Next, the glass is put into a tempering oven and then blasted with cool air. This makes the material more durable.
When the finished product is ready to be delivered, it is carefully packed and shipped—remember to ask your fabricator whether they offer crate shipping. Upon arrival, it is installed and ready for use.
---
Are you looking to order glass cut to size for your next commercial project? Find out more about Dillmeier Glass' glass fabrication services.