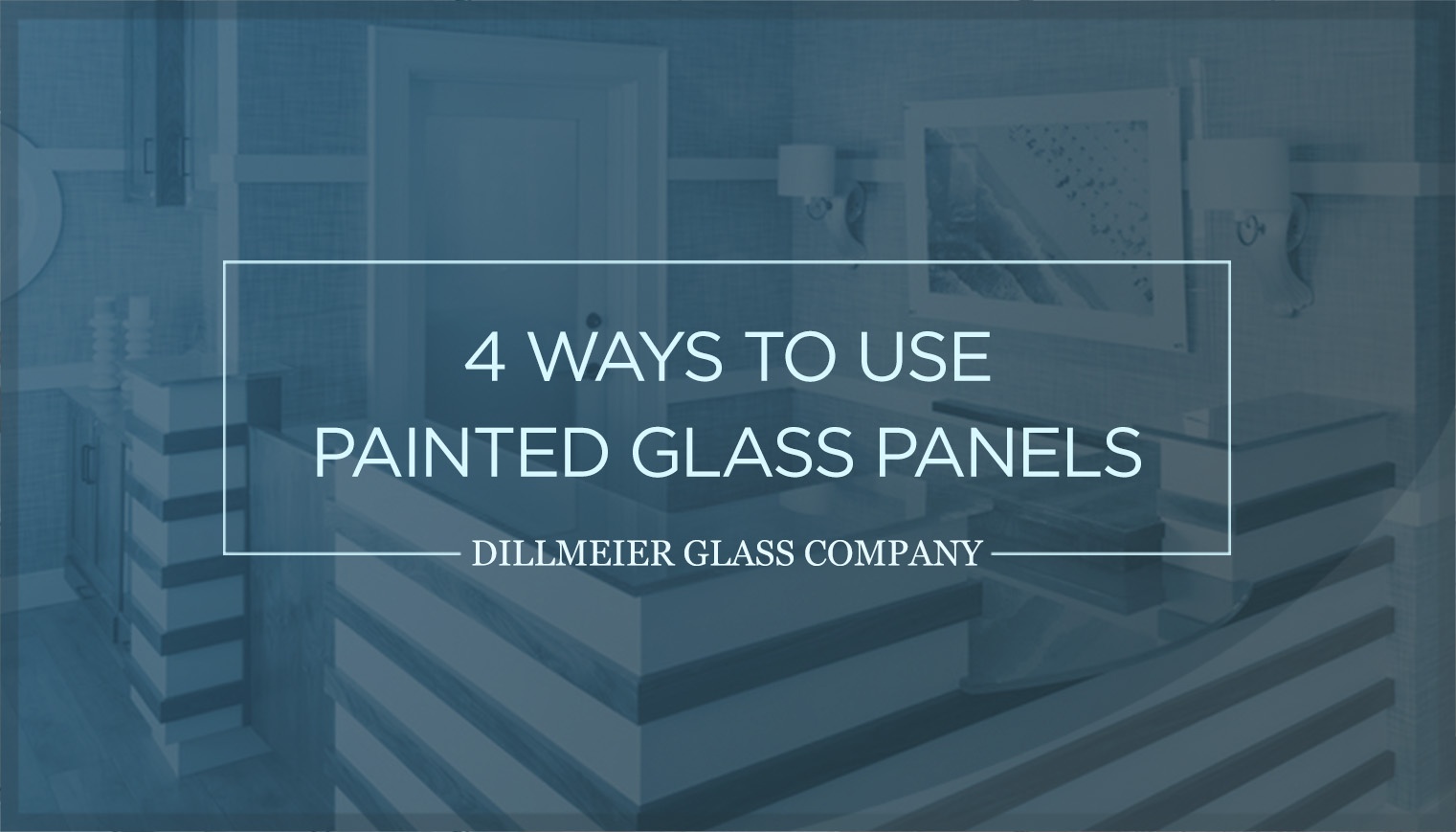 The versatility of glass makes it ideal for a wide range of commercial applications, both interior and exterior. Between its ecological advantages and stunning appearance, it's no surprise glass is consistently in high demand within the construction industry. One such use is as painted panels for commercial interiors.
Back-painting glass
is a technique that can transform this otherwise transparent material into a vivid masterpiece.
Colors can even be customized
to replicate certain hues if the standard options don't suffice.
PAINTED GLASS PANELS CAN BE INCORPORATED INTO COMMERCIAL SPACES IN A VARIETY OF WAYS, INCLUDING:
1. Movable Wall Dividers
Movable wall dividers or partitions provide practicality for coworkers who seek peer interaction with a degree of privacy. As discussed in a previous post, among the many benefits of glass office partitions is the promotion of communication among employees, to strategize and bounce ideas off one another, for example, while also keeping the office layout appropriately structured.
Partitions are not only functional, but can also serve as a supplementary design element, whether back-painted or kept in their original, transparent state. Remember, workspace design affects employee satisfaction, so ensuring an interior offers some much-needed convenience for those working there every day, and utilizes various components to make the space tastefully designed, is essential.
2. Innovative Wall Accents
White and bright seems to be the trend among a wide range of commercial applications, including retail (i.e., clothing and jewelry stores) and corporate. However, to enhance the design, splashes of color are oftentimes integrated, too. Painted glass panels can accentuate any room, whether installed on any variety of walls throughout the space—in conference rooms, individual offices, reception areas, and/or even the hallways of the building, depending on the architect's vision!
3. Magnetic Marker Boards
Marker boards aren't all made from aluminum, porcelain, steel and/or melamine. There are other high-end models comprised of fabricated glass. While many glass marker boards are back-painted white, others make a bolder statement by utilizing more vivid hues, adding an extra pop of color into the space. Not only are these aesthetically pleasing design elements, but practical, too. This is especially true for conference rooms, as marker boards help workers present ideas clearly to one another and clients. Glass magnetic boards are functional pieces of art!
4. Gym Locker Doors
Painted glass panels are also being increasingly utilized within gyms and fitness centers. Rather than going with a standard material for locker doors, such as steel or plastic, locker manufacturers can also choose glass. These doors can be back-painted white for a clean, sleek appearance, or even made to match the fitness center's logo, for a consistent look.
As highlighted in another one of our posts about custom glass locker doors for gyms, glass is also a sanitary choice, since it's non-porous. Maintaining a clean locker room will both create happy members and potentially influence others to join as well.
---
Commercial glass fabricator Dillmeier Glass Company specializes in back-painting products to match clients' visions. Contact us today to learn more about our services and the many extraordinary applications of our glass products.