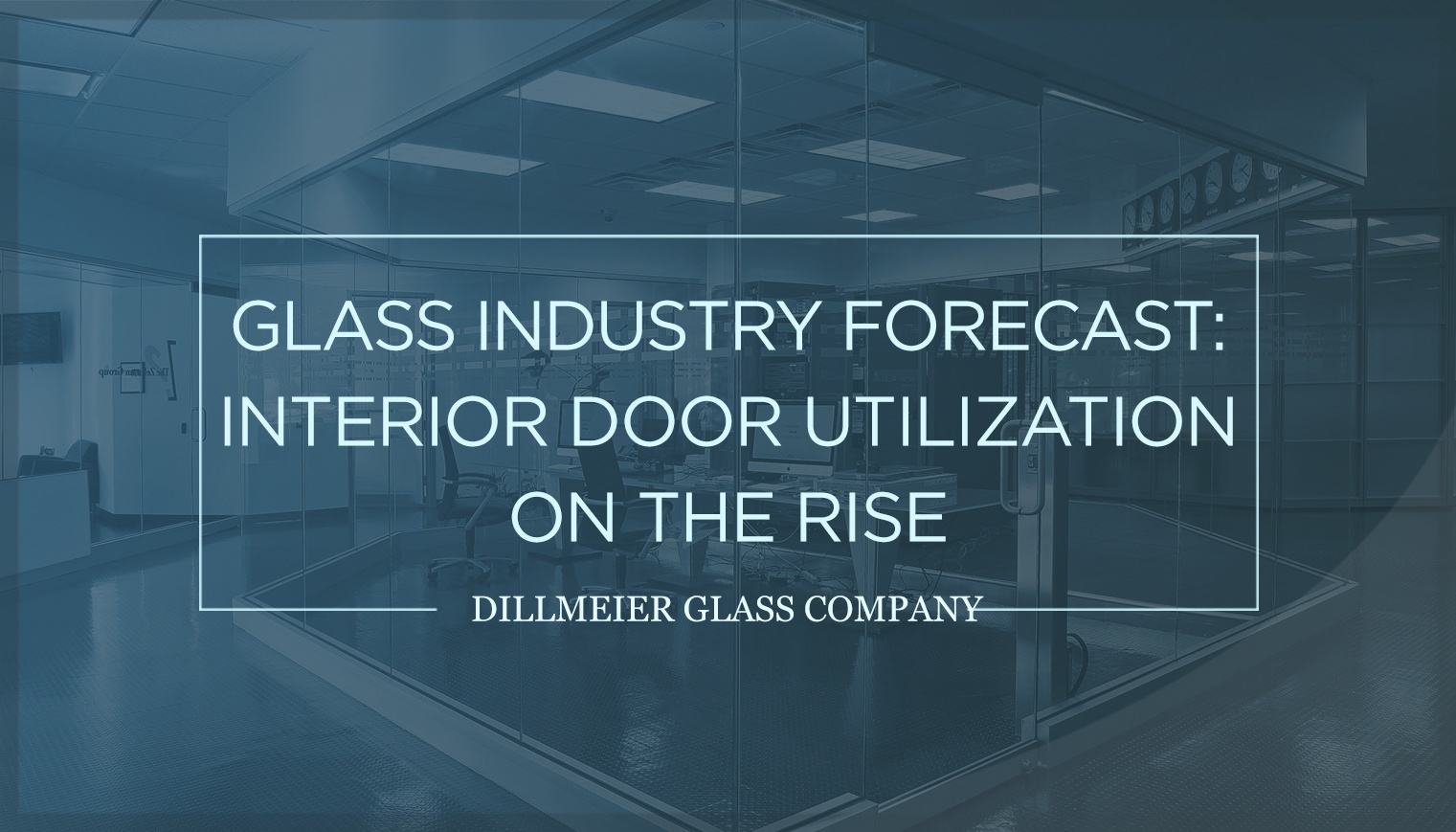 Interior doors can be constructed of a wide range of materials, including wood, metal, vinyl, fiberboard, and glass—with the latter ever-growing in popularity. Recent statistics anticipate interior glass door utilization—whether swinging, sliding, panel, bi-fold or multi-slide doors—will increase considerably throughout the next several years.
According to a July 2017 report by global market research and industry analysis firm Allied Market Research, the interior glass door market—both in residential and non-residential construction—is expected to expand through 2023.
"Global Interior Doors Market size was valued at $49,847 million in 2016, and is expected to reach $74,967 million by 2023, growing at a CAGR [compound annual growth rate] of 6.1% from 2017 to 2023," the report states.
There are several factors driving this continuous growth, chief among these, concerns regarding the environment.
"The global interior doors market is driven by advancements by market players to produce eco-friendly doors, surge in residential & non-residential construction, increase in expenditure on home remodeling in the developed economies such as the U.S.," continues the analysis.
"In addition, increase in demand for recyclable raw materials and rise in government support to adopt (uPVC) Polyvinyl chloride due to improved energy efficiency properties are expected to boost the interior doors market growth," it adds.
The report also identified several market drivers, explaining "rapid urbanization & industrialization and rise in disposable income in emerging markets are expected to offer lucrative opportunities for the market players operating in the interior doors market."
Glass interior doors pose several benefits for both the architectural and construction firms installing them, as well as those occupying the buildings once complete.
A key upside of glass interior doors is their contribution to Leadership in Energy and Environmental Design (LEED). Relating to Allied Market Research's report, a LEED-certified building utilizes various eco-friendly elements. With every "green" component incorporated, the building earns a certain number of points, helping them become Certified, Silver, Gold or Platinum. As a result, interior glass doors not only look stunning, they also consist of sustainable materials, making them an environmentally conscious choice.
---
The Dillmeier Glass Company provides glass fabrication services for interior commercial projects, including retail stores, hotels, sports arenas and corporate offices. Contact Us today to learn more about our capabilities.