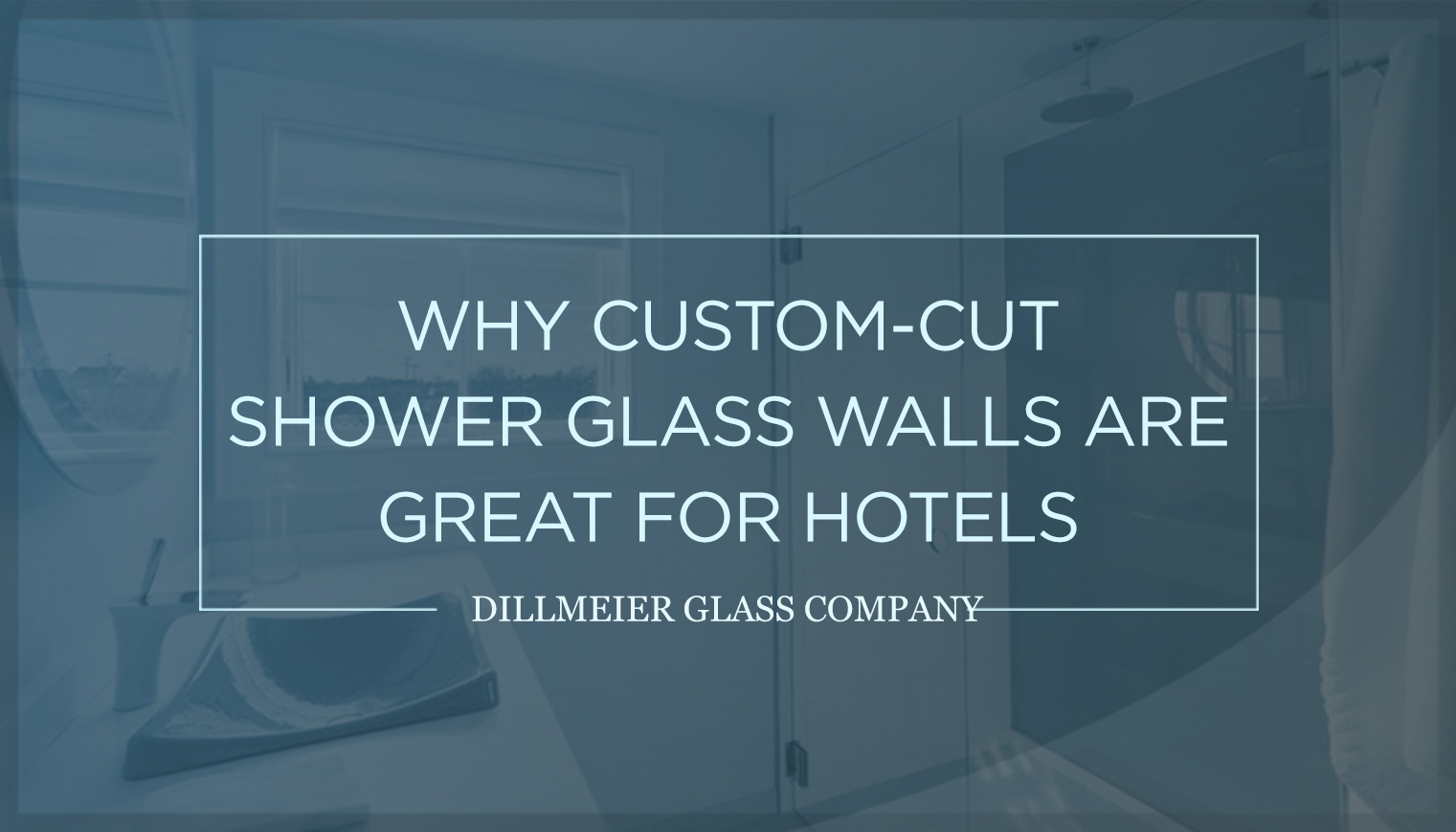 When people book a hotel room, they typically have high expectations. These range from the quality of customer service they receive and number of amenities offered to the overall interior design—the room layout, paint colors, furniture and building materials. While they may not enter the hotel consciously planning to critique every aspect of it, more often than not, they'll do so, at least to some degree. This includes sizing up the check-in area and individual rooms.
Modern hotel designs exhibit the innovative utilization of various components and colors to create a contemporary atmosphere, even in the guest bathrooms. Glass is often incorporated into all these spaces. Although many people envision the shower doors when you mention glass, this resourceful material is frequently used in other ways. Particularly, it's used to fabricate shower walls.
This unique application results in an entire panel of glass from the floor to the ceiling, with the inside walls including custom cutouts for the shower hardware, creating a modern, clean look.
CUSTOM-CUT SHOWER GLASS WALLS ARE INCORPORATED INTO HOTEL DESIGNS FOR SEVERAL REASONS. THESE INCLUDE:
They're back-painted, which adds flair to a design.
To achieve this look, the glass needs to be back-painted. Once the fabricating process is complete, this technique is performed on the glass by trained technicians at a glass manufacturing plant. It involves coloring the back of the glass a specific hue, which is chosen by the customer beforehand. While there are standard colors you could choose from, customization is typically available to ensure the finished product is the exact shade you're looking for.
Rather than simply installing clear glass doors and placing tiles on the walls inside the shower, using back-painted glass walls adds to the overall design of the bathroom. This way, the space is given a stylish update that looks amazing and is also practical.
They look good with a wide range of materials.
As stated in an article by Indecortrends.com, an online resource covering home interior design trends, glass "adapts to all decorating styles."
This is true regardless of application, whether within a residential building or commercial hotel.
Various stones, such as marble, quartz, soapstone and granite, for example—frequently make an appearance in bathrooms as sink countertops. Even concrete is being incorporated into these spaces today to achieve a more industrial look. Fortunately, glass can hold its own when combined with any of these materials.
The same goes for paint, too. It doesn't matter if you want light, bright colors, or warm, neutral hues, shower glass walls complement all design components.
It's easy to keep them clean.
Glass doesn't require a whole lot of maintenance, as long as you follow certain cleaning tips. For example, regularly washing the glass with soap and water is important. This will loosen any dirt and debris so the non-abrasive cleaning product used afterwards can easily remove all of it. Such a task is far from a challenge, especially since hotels are cleaned on a daily basis. Further, glass has a nonporous surface, so it's less susceptible to mold—unlike various bathroom tiles.
---
The Dillmeier Glass Company is a glass fabricator that creates custom-cut glass products for an array of commercial interior spaces, including hotels. Contact us today to learn more about our services.