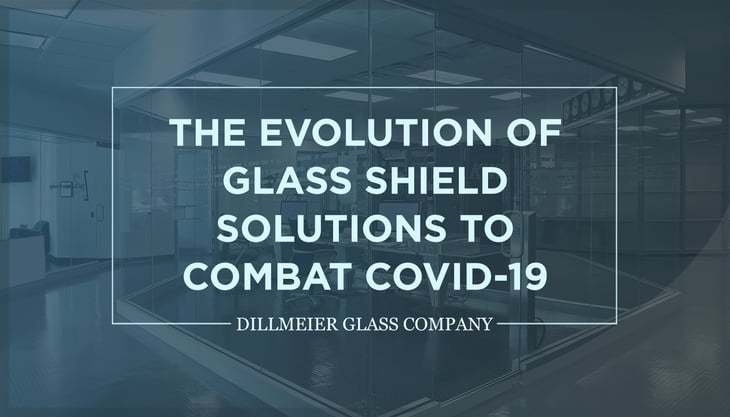 The current Coronavirus Disease 2019 (COVID-19) pandemic has created a new normal for social distancing practices and personal protective equipment (PPE), such as masks and gloves.
Many industries, including retail and hospitality, have adjusted their daily routines to ensure customer and employee safety, even implementing traditional measures in nontraditional environments.
One example is glass shield solutions. Also known as sneeze guards, these barriers originated in the foodservice industry for germ protection at buffets and within other self-service environments.
Because of COVID-19, essential retail businesses, such as grocery stores, pharmacies, post offices, and many others, must ensure safe person-to-person interactions. These glass barriers accomplish this.
Below we'll discuss how this solution originated, its position as a U.S. Food & Drug Administration (FDA) regulatory measure, and it's current designation as a COVID-19 best practice.
Foodservice Origination
As aforementioned, sneeze guards started with buffet-style dining. Restaurateur Johnny Garneau wanted to protect food displays at his Pennsylvania- and Ohio-based restaurants.
Garneau's daughter, Barbara Garneau Kelley, says her father's invention was borne from his designation as a germaphobe. He would see customers hovering over the buffet tables with no barrier in between.
What if they coughed or sneezed near the food?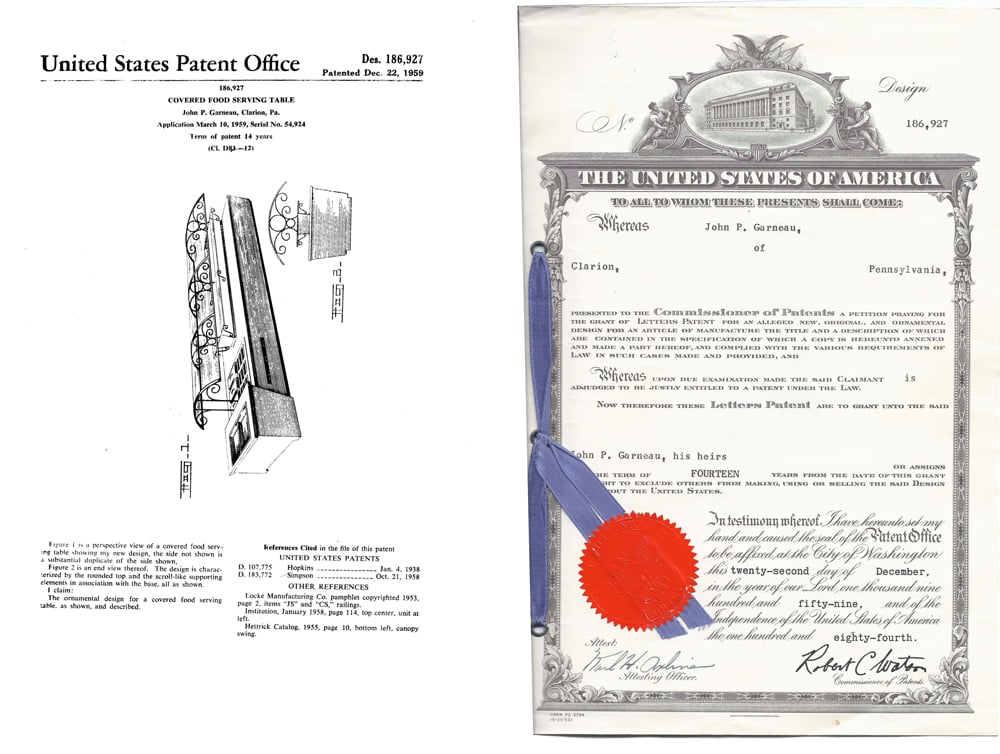 Because he wanted customers to have a pleasant, germ-free dining experience, Garneau commissioned engineers to design a protective barrier—hence the sneeze guard designation.
In 1958, the first sneeze guard debuted at Johnny Garneau's American Style Smorgasbord in Monroeville, Penn. One year later, he filed a patent (as noted in the accompanying certificate with drawings depicting the original design and layout).


This would lay the groundwork for an FDA mandate that sneeze guards must be legally present in all self-service dining establishments, such as buffets, salad bars, and cafeterias.
According to Kelley, her father was "a man ahead of his time." She adds he would have likely been brainstorming something to help with food safety during these uncertain times.
"I've been thinking about dad a lot during this pandemic, wondering what new inventions he would come up with," Kelley says. "[Prior to his 2013 passing] he was already working on a sanitary system for salad bars and food bars in grocery stores where people would use sanitary disposable handles to grab the serving spoons, and a system where the utensils would not slide down into the food. He had manufactured a prototype, but I'm not sure if it ever took off."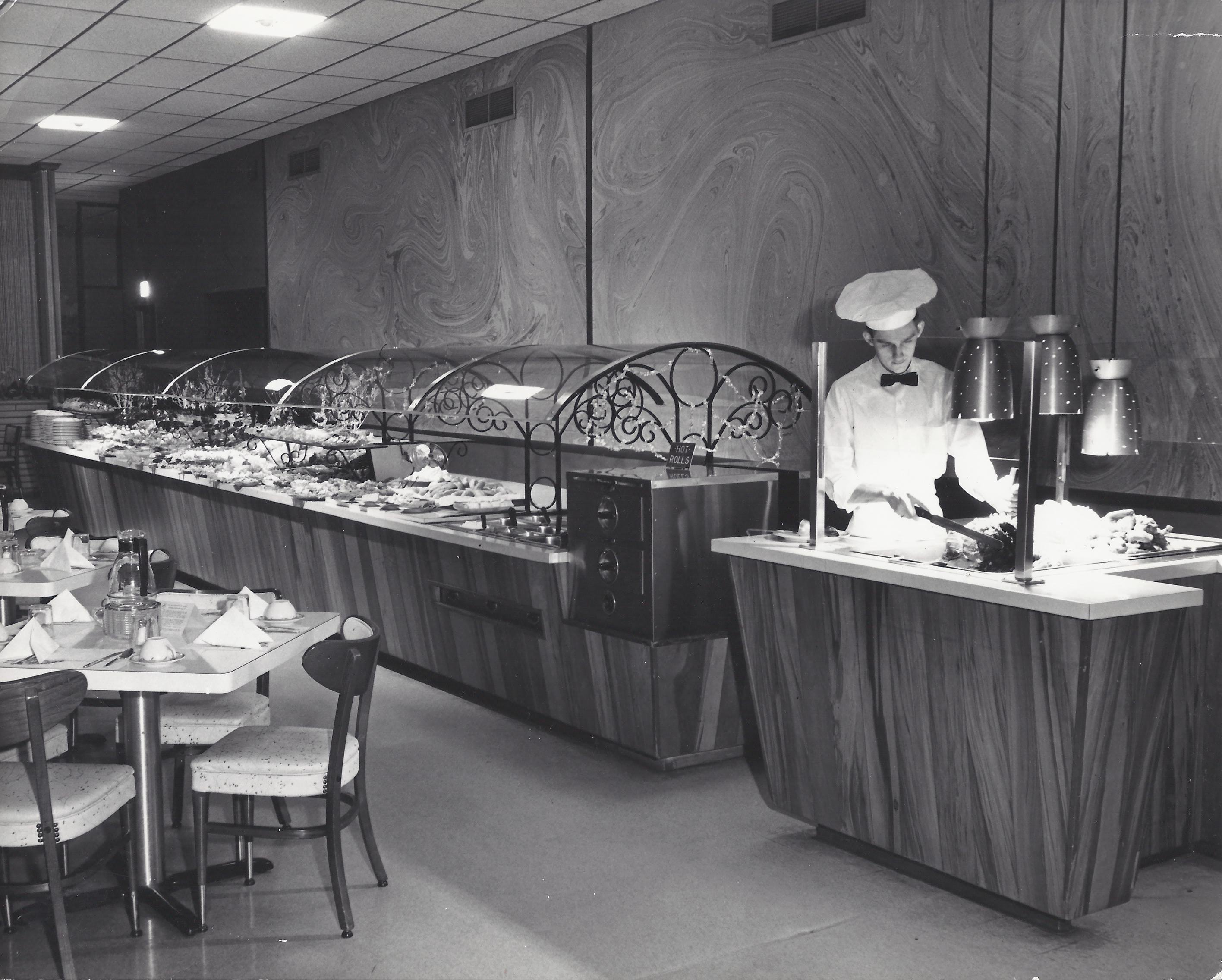 Layout & Placement
It's best for sneeze guards to comprise materials, such as tempered glass, which are less likely to suffer from scratches and damages.
While every state must follow the aforementioned FDA regulations, each respective local agency is required to perform inspections and other measures. These could be related to positioning, height, and installation.
According to the federal agency's 2013 Food Code: "FOOD on display shall be protected from contamination by the use of PACKAGING; counter, service line, or salad bar FOOD guards; display cases; or other effective means."
Sneeze guards have always provided a transparent, unobstructed view, facilitating easy food selection. These barriers should be free of scratches, damages, and other potential safety issues.
Stainless Innovations, a Fort Smith, Ark.-based custom fabricator of stainless steel foodservice equipment and longtime Dillmeier Glass partner, understands the specific materials and placement for this application. The company provides sneeze guards for foodservice settings ranging from hotels, restaurants, schools, and hospitals.
According to John Schossow, Stainless Innovations' director of product management, engineering and production, sneeze guards must also adhere to NSF (National Sanitation Foundation) International Regulations. These are specific to guard type, measurements, and spacing between customer and product.
Manufactured using tempered glass, plexiglass or acrylic, it's best for sneeze guards to comprise materials that are less likely to suffer from scratches and damages. Tempered glass is recommended because of its durability, shatter-proof properties, and scratch-free, transparent surface.

Full Service vs. Self Service
Schossow explains that true glass protection is dependent on display size, customer height, and whether it's a full- or self-service station. The former is utilized for cafeteria-style dining in which food is handled by the customer and server. It's also used as a safety measure in a hot-food environment. The latter is a self-serve setting, or for cold food, such as salads and sandwiches.
Both service types have differing guidelines. According to Schossow, self-service sneeze guards must be designed with specific measurements.
"The basic general rule in food service is a person 6 feet tall, and the vertical and horizontal glass must equal a minimum of 20 inches worth of space of protection," he says. "There also must be a maximum of 13 inches to pass [food] though, and the distance from the glass edge to the food cannot be more than two-thirds of the horizontal and vertical distance."
Full-service sneeze guards in cafeteria settings have different dimensions, he adds: "This must be a vertical piece of glass with no more than 1.5 inches of space at the work surface, and they have to be at least 60 inches above the finished floor."
Schossow continues that similar to the hospitality industry, retail applications will also adhere to specific dimensions: "If we're trying to protect everyone, then [this solution] needs to be a vertical sneeze guard that's 1 inch to 1.5 inches off the counter top going to at least 60 inches off the finished floor."
Sneeze guards and other similar barriers are being deployed more and more in other settings to help stop the spread of COVID-19—such as within grocery and convenience stores, and local post offices.
COVID-19 Protection
Sneeze guards and other similar barriers are being deployed more and more in other settings to help stop the spread of COVID-19—such as within grocery and convenience stores, and local post offices—and maintain compliance with mandated social distancing requirements in places of high person-to-person interaction, such as checkout lanes.
Sneeze guards aren't medical devices, but they have PPE qualities contributing to transmission slowdown—even if a customer and employee aren't wearing masks.
According to Danielle Sarksian, an emergency room nurse at New Jersey-based Hackensack University Medical Center, who appeared on a TODAY Show segment: "The CDC (Centers for Disease Control and Prevention) right now is telling nurses to wear bandanas as a protective barrier. So anything cashiers can use will help protect them because they're within that six-foot difference."
Some supermarkets have eliminated checkout baggers to decrease contamination potential.
"The less people are touching, the better off you're gonna be," Sarkasian said. "These people do a lot and this will help."
We're Here to Assist

If you're looking to implement a sneeze guard in a retail setting, it's best to work with a glass fabricator that has long-standing glass supplier relationships. Both can work together to cut, shape, and polish a solution for your needs.
Contact us to learn about glass sneeze guards suitable for your project.