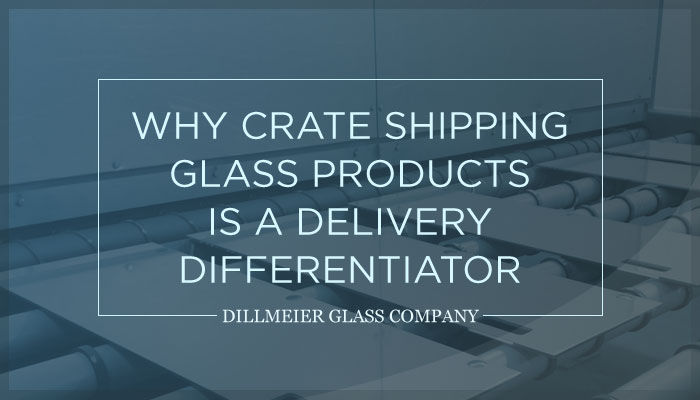 Glass is a desirable product for display cases, shelves, table tops and office dividers because it is easy to maintain and it's durable. Its timeless look can outlast any trend. This is why so many architects and contractors use glass in their designs. But when glass is not cleaned, packaged and shipped properly, it runs the risk of arriving late, or worse, damaged. Who needs that stress? Hiring a glass fabricating company that thoroughly prepares its products and utilizes crate shipping is essential to receiving top-notch glass items.
Looking at the Surface: The Cleaning Process before Shipment
Glass is an easy material to clean but it does have a tendency to get dirty rather quickly if it's not regularly maintained. A high quality glass fabricating company meticulously removes all processing residue, oils and fingerprints before it packages your order. It uses a special series of vertical and horizontal washing stations with brushes, nitrogen-free glass detergents and high pressure water to achieve that crystal-clear look.
Shipping by Crate: A Delivery Differentiator
Nothing is more frustrating for a customer than waiting day after day for an item on order only to find that it's been damaged when it finally arrives.
"Crate builders must handle each piece of glass delicately..."
Crate shipping, however, is an effective, reliable way to deliver glass products. But it must be done correctly, because it requires skilled professionals and careful planning. Professional crate builders handle each piece of glass delicately, using custom-designed, sturdy, wooden crates to keep the glass safely secured while in transit.
But not all glass fabricating companies offer crate shipping because it requires spending extra time and money on each order. It's a unique service but it's worth it because you'll receive clean, top-quality glass ready to assemble just the way you want.