Free Guide: How to Create Stunning Glass Retail Displays
Find out some of the latest retail display trends and must-haves to help increase foot traffic.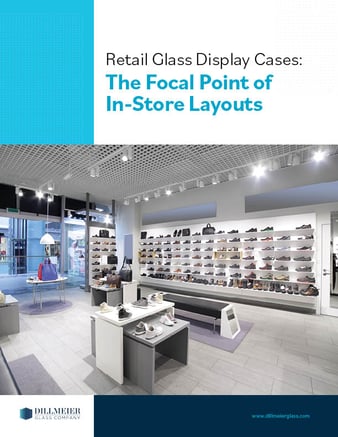 With the rise of online and mobile shopping, some people may believe retail displays aren't as important as they used to be. But this couldn't be further from the truth. Statistics shows that people still make unexpected purchases while shopping in-store, which gives retailers the opportunity to convert potential customers through effective product displays.
In this downloadable guide, we go over:
New technologies being utilized to improve in-store experiences
Benefits of installing custom glass retail display cases
The process of bonding glass together to craft beautifully-designed display cases
Additional retail marketing strategies to help boost sales